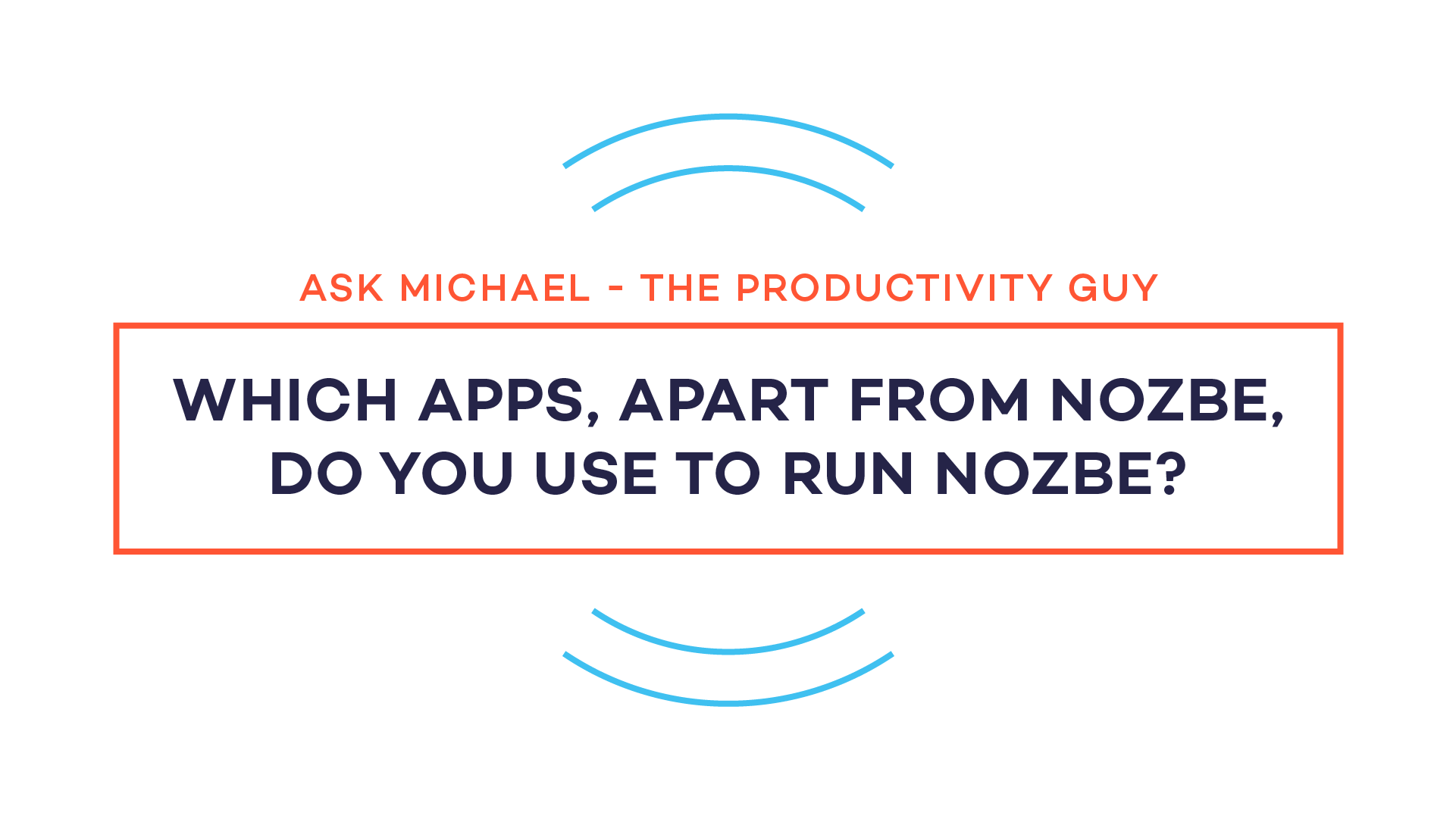 As a tech company, we're armed with many apps to run our business. Some of you are curious about which apps we use and how. That's where "Ask Michael" comes in!
Since we're in No Office model, we have no other choice than using the best available services and applications to get our work done, to communicate and to discuss our efforts. But that's just one side of the coin. In fact, playing with new things and upgrading our toolset is our passion. :)
(NEW! If you like podcasts like we do, subscribe to the "Ask Michael" podcast – the same content in audio form!)
Nozbe itself is one of the apps in our system, but it's not the only one. We follow the Communication Pyramid to choose tools for different purposes.
Check out what the Nozbe team uses on a daily basis:
Related resources:
"Ask Michael - the Productivity Guy" is a weekly series of short videos with Michael. We gathered dozens of questions from users, then we chose the best of them. Now Michael is answering them every Monday.
Please subscribe to our YouTube channel to be notified about new episodes and leave a comment with your feedback! :)