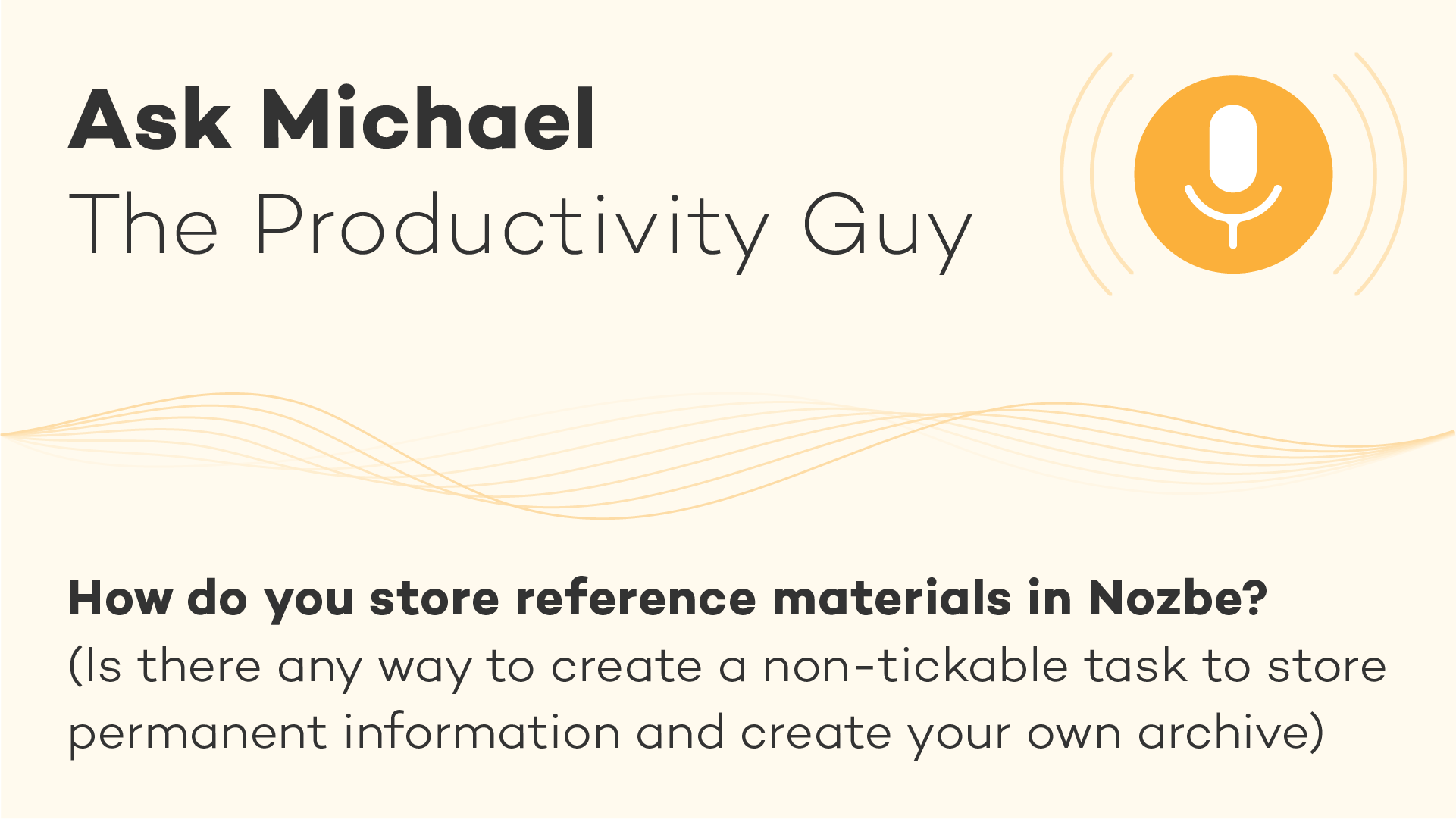 You have a choice: do you store your reference files and notes in dedicated apps or directly in Nozbe?
In Michael's book "No Office Apps" he described exactly how we – the Nozbe team – store our files and notes. In today's video, he shares his favorite way to handle reference materials.
The good news is, for current work and communication, you don't need an additional service – you can store and share files with your team within Nozbe. We do this a lot, like when we send individual files to our collaborators.
Watch now to discover the best ways to keep track of your reference materials:
What apps or services do you use to store files and notes? Is Nozbe all you need? Leave a comment below!
Please subscribe to our YouTube channel or podcast feed to be notified about new episodes.
Related resources:
"Ask Michael - the Productivity Guy" is a weekly series of short videos with Michael. We gathered dozens of questions from users, then we chose the best of them. Now Michael is answering them every Monday.