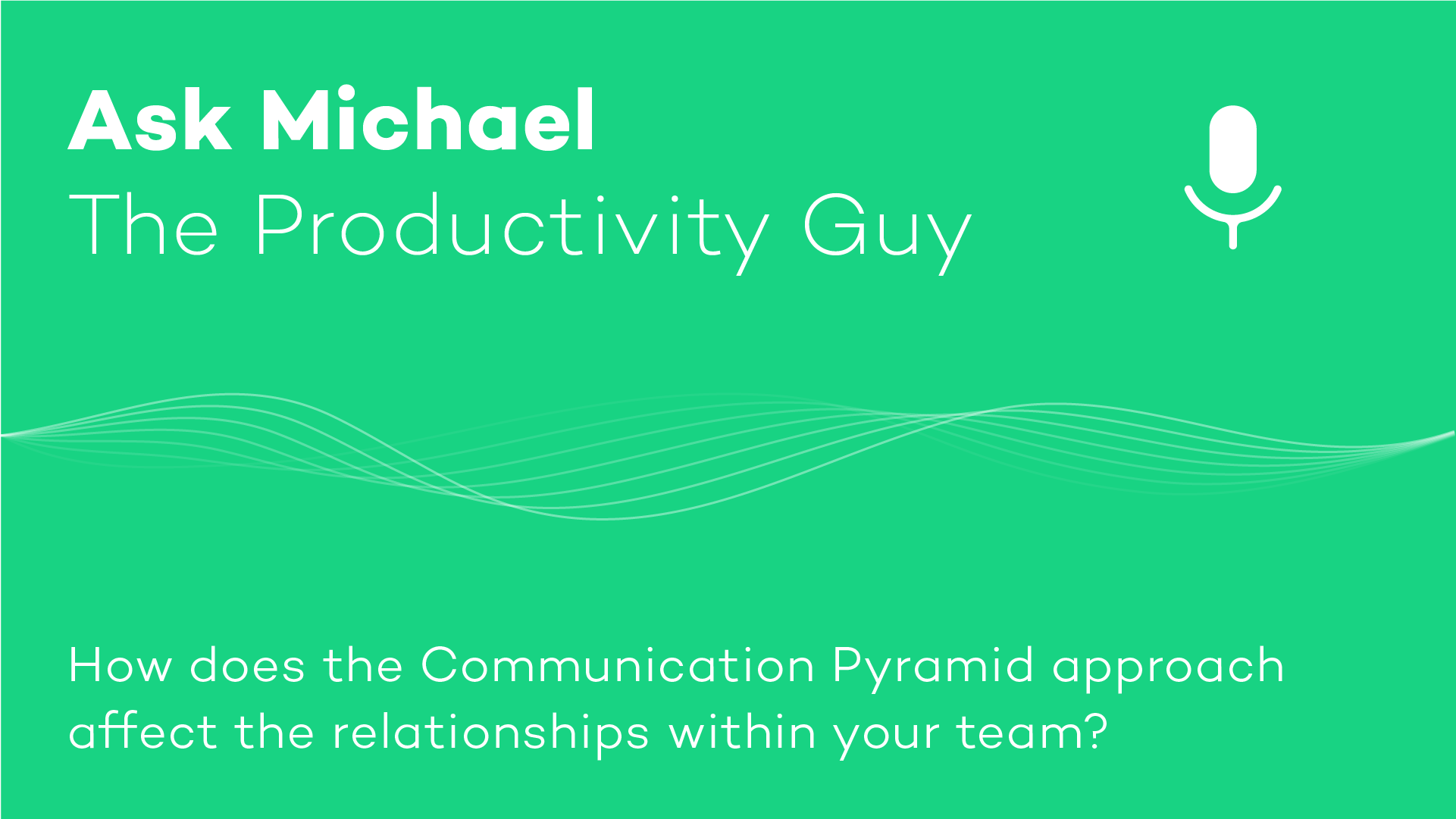 A prepared meeting is better, more effective and more enjoyable than other meetings. Even reunions! Today Michael shows how this works in our company.
We know that our Communication Pyramid has been implemented by other teams to construct their workflow and improve how they communicate. So we wanted to share a bit more about how it works inside the Nozbe team.
First of all, we respect and appreciate our time and our colleagues' time. It is a limited resource. But we can make sure that we use it wisely.
And that's wht the Pyramid is for: to help judge how we can use our time in the best way when it comes to communication inside the team.
Want to know how this approach affects our team? Watch the video!
➡ Do you follow the Pyramid in your internal communication? Leave a comment below!
🔔 Please subscribe to our YouTube channel or podcast feed to be notified about new episodes.
Related resources:
"Ask Michael - the Productivity Guy" is a weekly series of short videos with Michael. We gathered dozens of questions from users, then we chose the best of them. Now Michael is answering them every Monday.