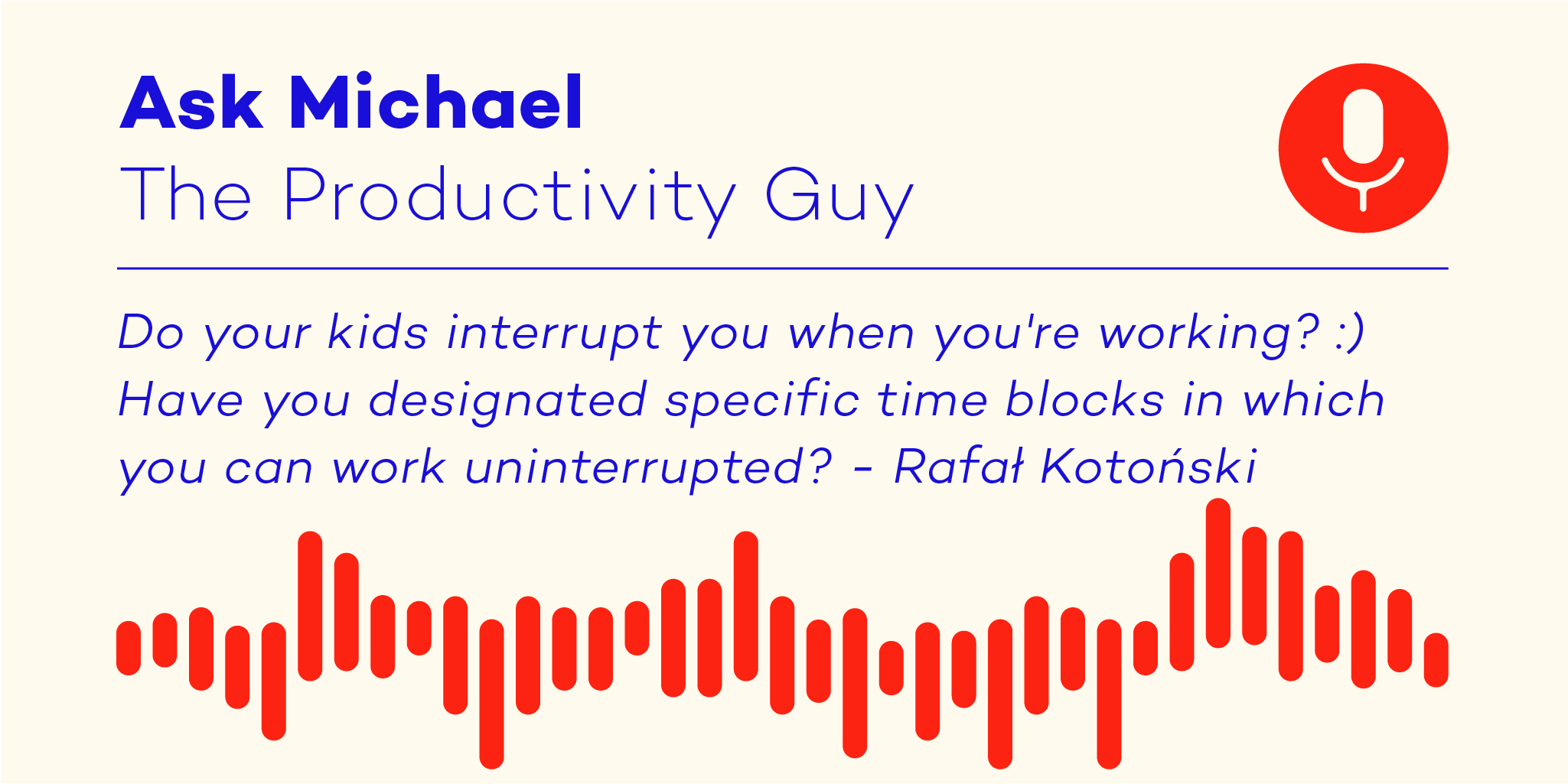 If you think that working from home is impossible when there are children present, you're wrong! You can organize your office and your home, even with children around, all under one roof – and that's what the first episode of the 4th series is about!
After we published the last episode of the previous "Ask Michael" series, we received a massive wave of questions from you. Michael had no choice but to answer them!
He chose an excellent question to start: how do his kids affect his productivity while working from home?
Although he's lucky to have a separated office room at home, he has some ideas that you might find useful. Watch the episode!
➡ What are your tips for parents working from home? Leave a comment below!
Related resources:
🔔 Please subscribe to our YouTube channel or podcast feed to be notified of new episodes.
"Ask Michael - The Productivity Guy" is a weekly series of short videos with Michael. We gather dozens of questions from users, then we choose the best of them. Now Michael is answering them every Monday.