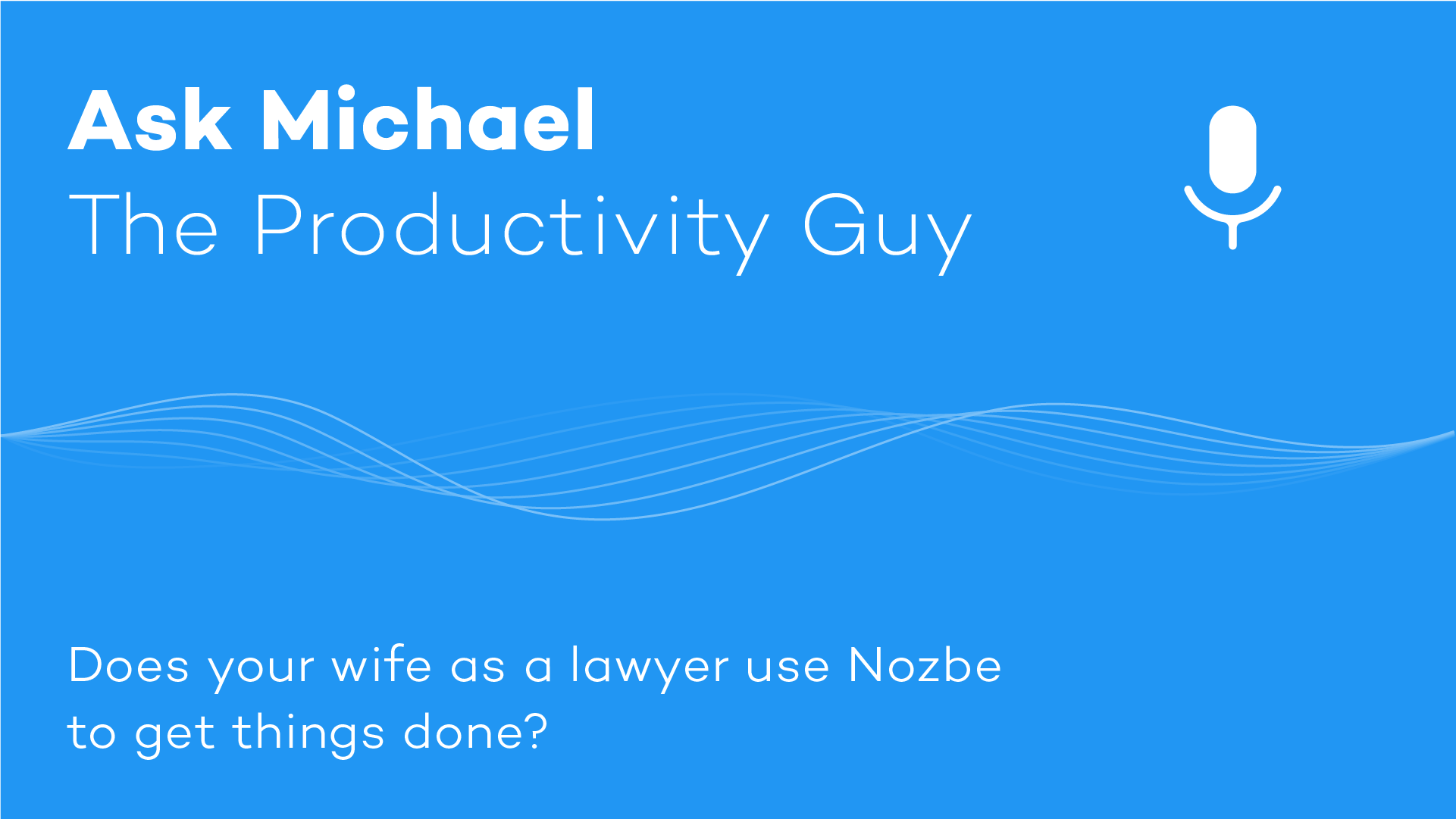 Why do law offices choose Nozbe to manage their work? Because they know we have a high level of security and encryption, and they feel safe in keeping their clients' and their own data with us. And that's the topic of today's new "Ask Michael" episode!
We mention our security policy many times – but it's never enough. We know that for hundreds of thousands of users (including our team), Nozbe is a part of a trusted system. Trust requires a foundation, so we do everything we can to ensure the safety of your data.
Why is this so important for lawyers? In their line of work, their careers, reputations and legal compliance all rely on privacy. In addition, we believe it applies to anyone who works with data that shouldn't be compromised or lost.
If you feel concerned about the safety of your projects in Nozbe, watch this episode and then go to the "Related resources" section:
➡ How did you like this episode? Leave a comment below!
🔔 Please subscribe to our YouTube channel or podcast feed to be notified about new episodes.
Related resources:
"Ask Michael - the Productivity Guy" is a weekly series of short videos with Michael. We gather dozens of questions from users, then we chose the best of them. Now Michael is answering them every Monday.