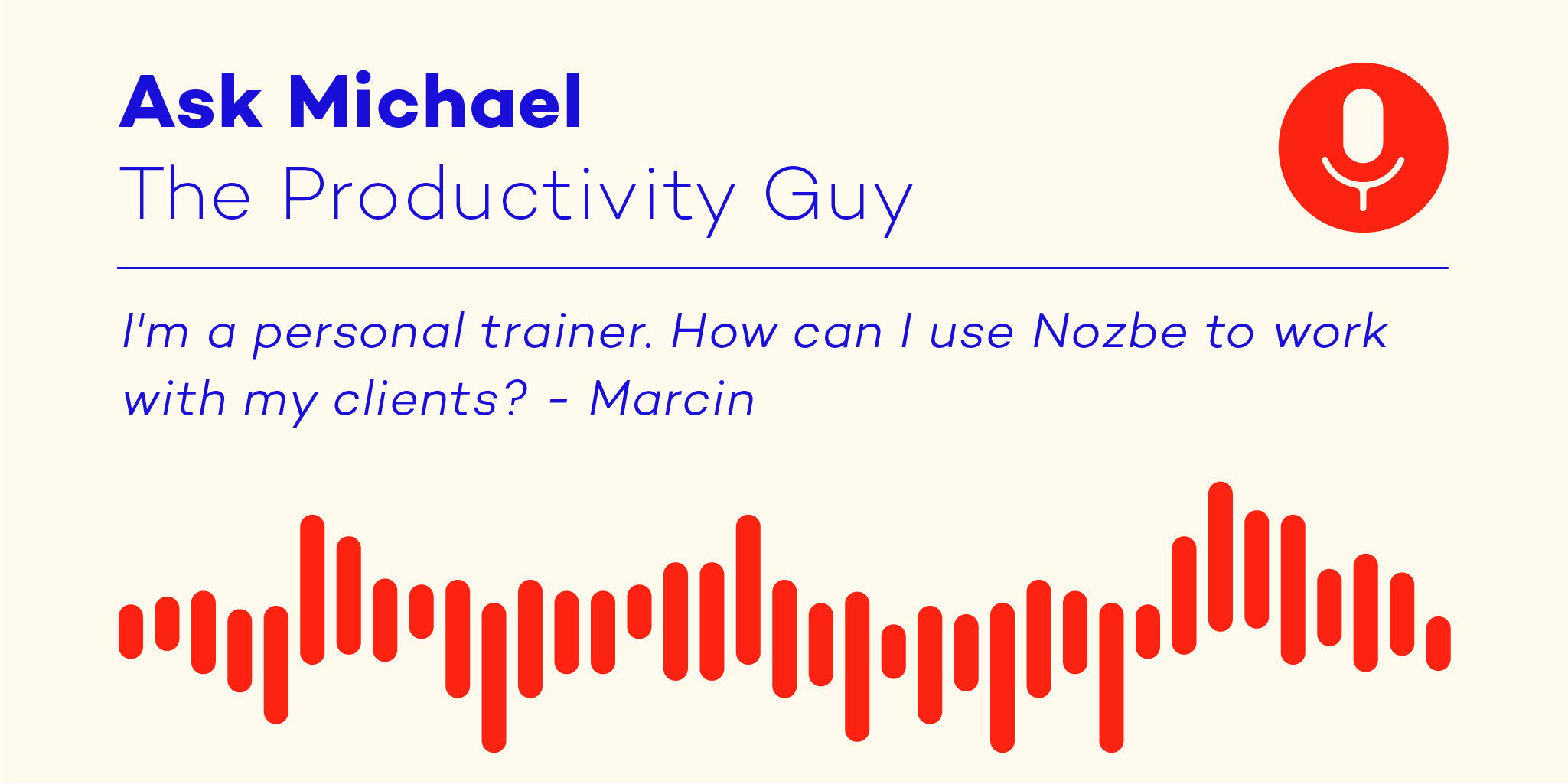 What do Nozbe and personal trainers have in common? They do everything they can to help clients achieve their goals! What happens if they combine their powers? The clients receive the best care ever 🙂
If you're a personal trainer, you exactly know how difficult it can be to find a perfect flow for collaboration with your client. How can you follow their progress? How can you send ongoing feedback? How can you set and execute the plan for the next training sessions?
Nozbe has everything you need to organize and simplify your work. Let's imagine what it would look like.
Let's start with training templates. Tired of repeating the same work with each new client? Use project templates! Assumedly, your trainings are – to some extent – quite similar. You are able then to prepare one or a few basic templates to use and adapt accordingly to each clients' skill level and for their individual goals.
In the template(s), you can use project notes or attachments to store extended information, as well as a checklist in a task comment to organize steps of training. To see example templates, take a look at our 10k distance training plans.
You can work on them even if you don't have (or don't want to have) an internet connection.
And now, the best part: how can you share the project with your client? Watch the episode to learn more!
➡ Do you work with clients (as a personal trainer or in another capacity)? Comment below how you organize your work!
Related resources:
🔔 Please subscribe to our YouTube channel or podcast feed to be notified of new episodes.
---
"Ask Michael - The Productivity Guy" is a weekly series of short videos with Michael. We gather dozens of questions from users, then we choose the best of them. Now Michael is answering them every Monday.