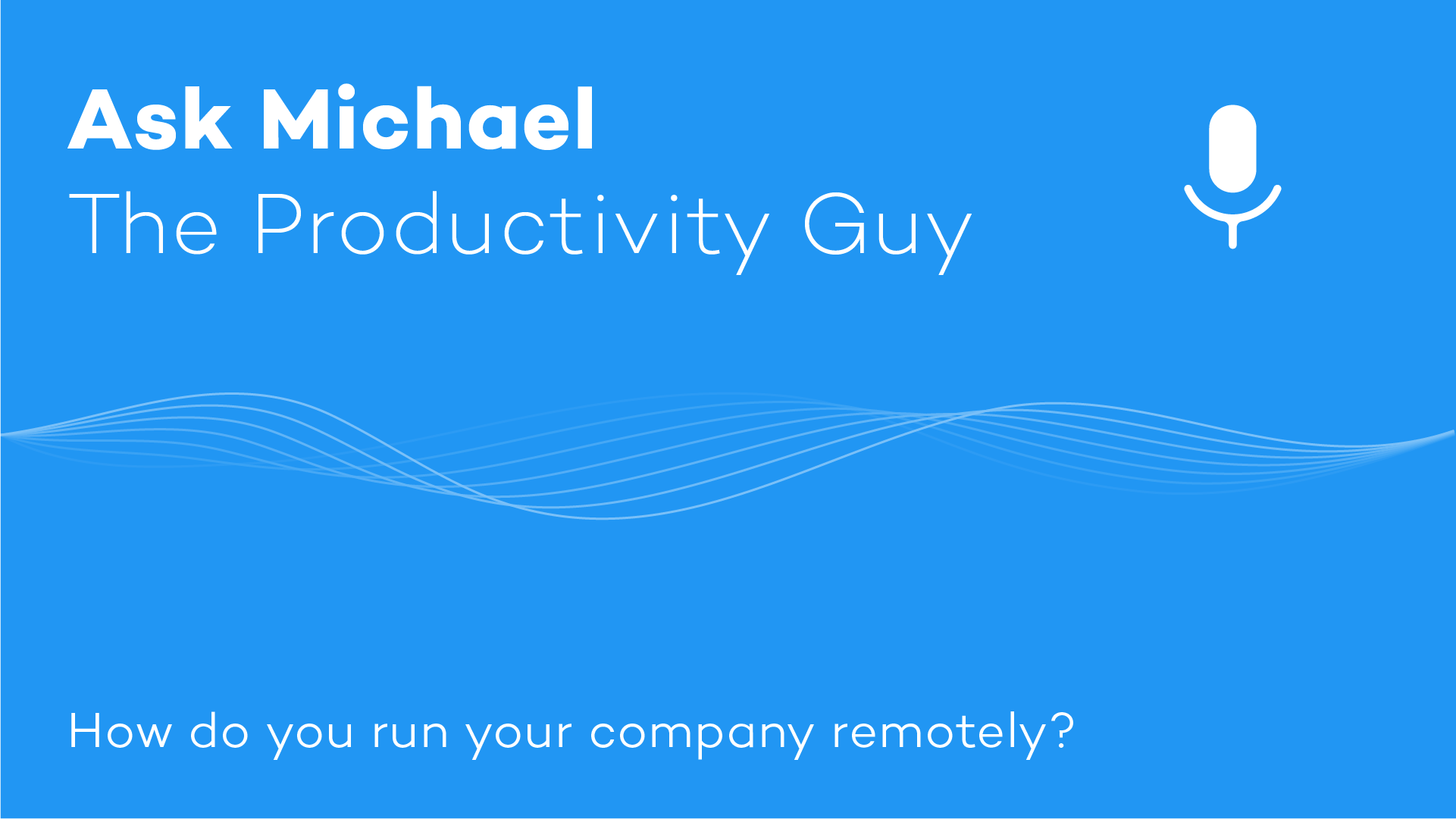 Welcome back to the "Ask Michael" Show! This time, Michael discusses what it's like to run a fully remote company.
After an active summer, we're bringing back your favorite productivity series on YouTube :)
For the Nozbe Team, it seems obvious that a company can operate without any physical office. Apparently, in the digital 21st century, it's still an oddity.
But it shouldn't be. Researchers have proven that remote work has a positive impact both on employees and companies.
Working in a #NoOffice model requires a big amount of trust (from one side) and commitment (from the other side). But when your team has both, there's a win-win situation, where the company can work better and employees have more flexibility and a higher sense of productivity.
Watch now to learn about the benefits of remote work:
Do you work remotely on a daily basis? Does your employer allow you to work from home? Leave a comment below!
Please subscribe to our YouTube channel or podcast feed to be notified about new episodes. 🔔
Related resources:
"Ask Michael - the Productivity Guy" is a weekly series of short videos with Michael. We gathered dozens of questions from users, then we chose the best of them. Now Michael is answering them every Monday.