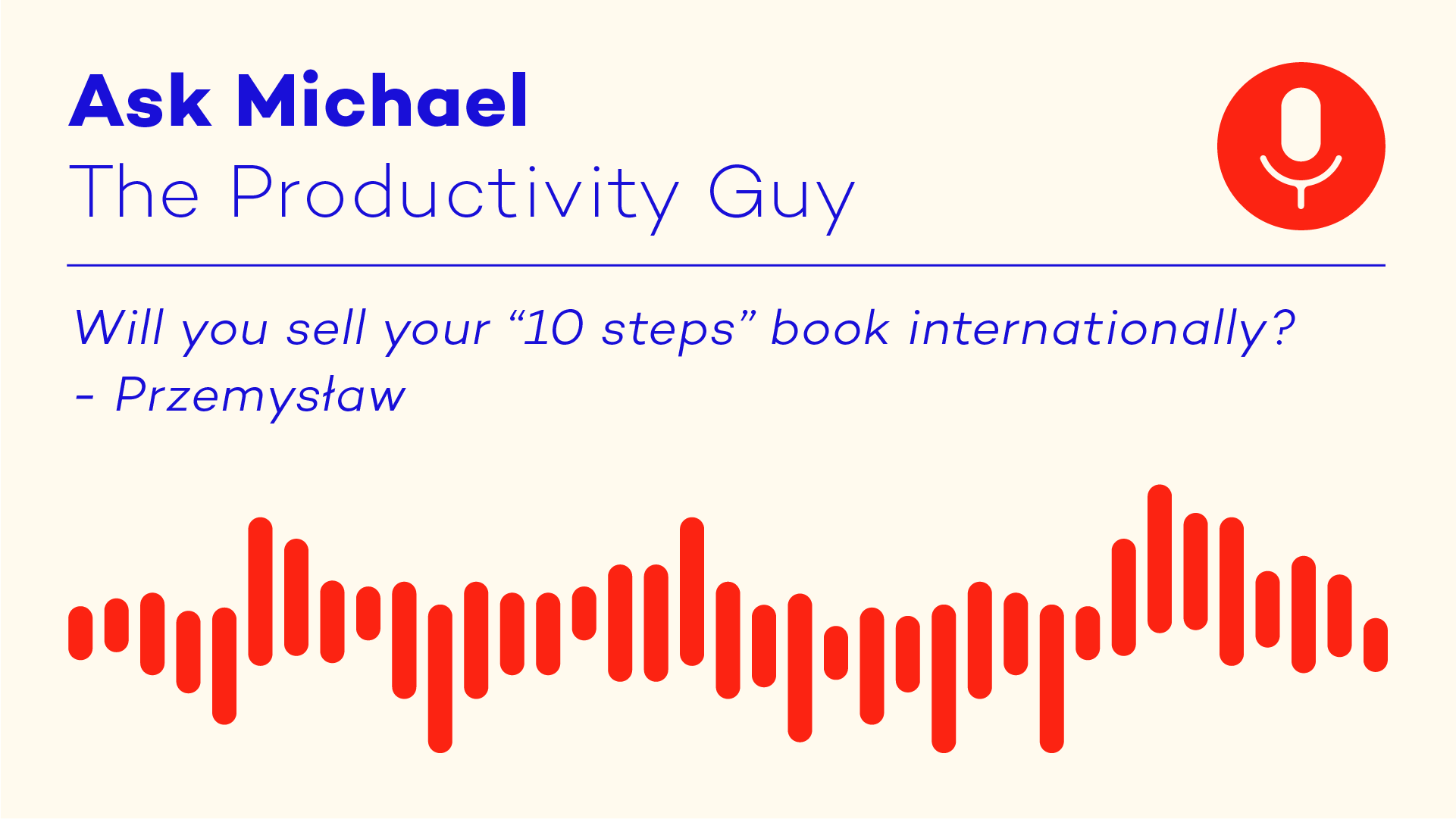 The Polish edition of the "10 Steps to Ultimate Productivity" book is on the market. Now we're working on the English edition! Learn how you will be able to get your copy.
Productivity is our mission – and our passion. We love discovering new techniques, paradigms, and approaches for a better life.
Michael's "10 Steps to Ultimate Productivity" course has its origins in this passion. He created it because he wanted to share the best, proven methods of getting everything done with as many people as possible. He started with a video course and is continuing with an enhanced, updated book version.
In both versions (Polish and English), Michael worked with a dedicated Launch Team that helped by giving feedback and sharing their stories. These real-life examples are one of the core values of the book.
Watch the episode where Michael talks more about future plans for "10 Steps":
➡ Will this book be helpful to you? Leave a comment below!
Related resources:
🔔 Please subscribe to our YouTube channel or podcast feed to be notified of new episodes.
---
"Ask Michael - The Productivity Guy" is a weekly series of short videos with Michael. We gather dozens of questions from users, then we choose the best of them. Now Michael is answering them every Monday.