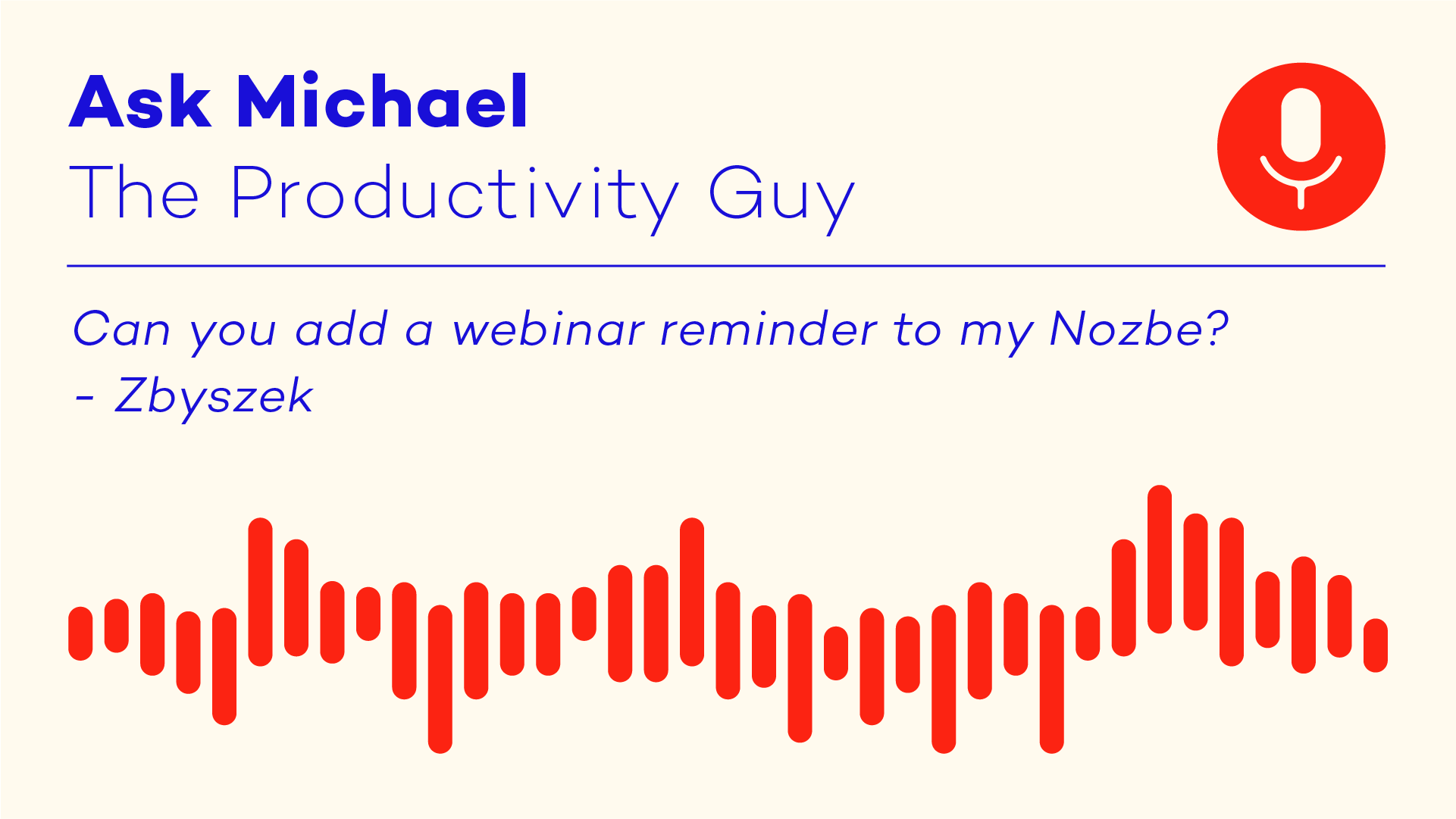 Today, a humble feature request from a Nozbe user is the pretext for Michael to show how we think of the privacy of your tasks. And he's quite serious about that!
But let's start with a definition: what the heck are "creepy tasks"? Michael describes them simply: if any task appeared on your account that wasn't added by you, but was added by us - even automatically - it would be extremely creepy. But we're not going to do this, ever.
Why would anyone want to get automated tasks to their account? In this case, as a reminder of our next webinar. We have another idea of how to make it simpler to get your tasks done. Watch the episode to find out more!
➡ Do you find too much automation creepy? Let us know in a comment!
Related resources:
🔔 Please subscribe to our YouTube channel or podcast feed to be notified of new episodes.
---
"Ask Michael - The Productivity Guy" is a weekly series of short videos with Michael. We gather dozens of questions from users, then we choose the best of them. Now Michael is answering them every Monday.