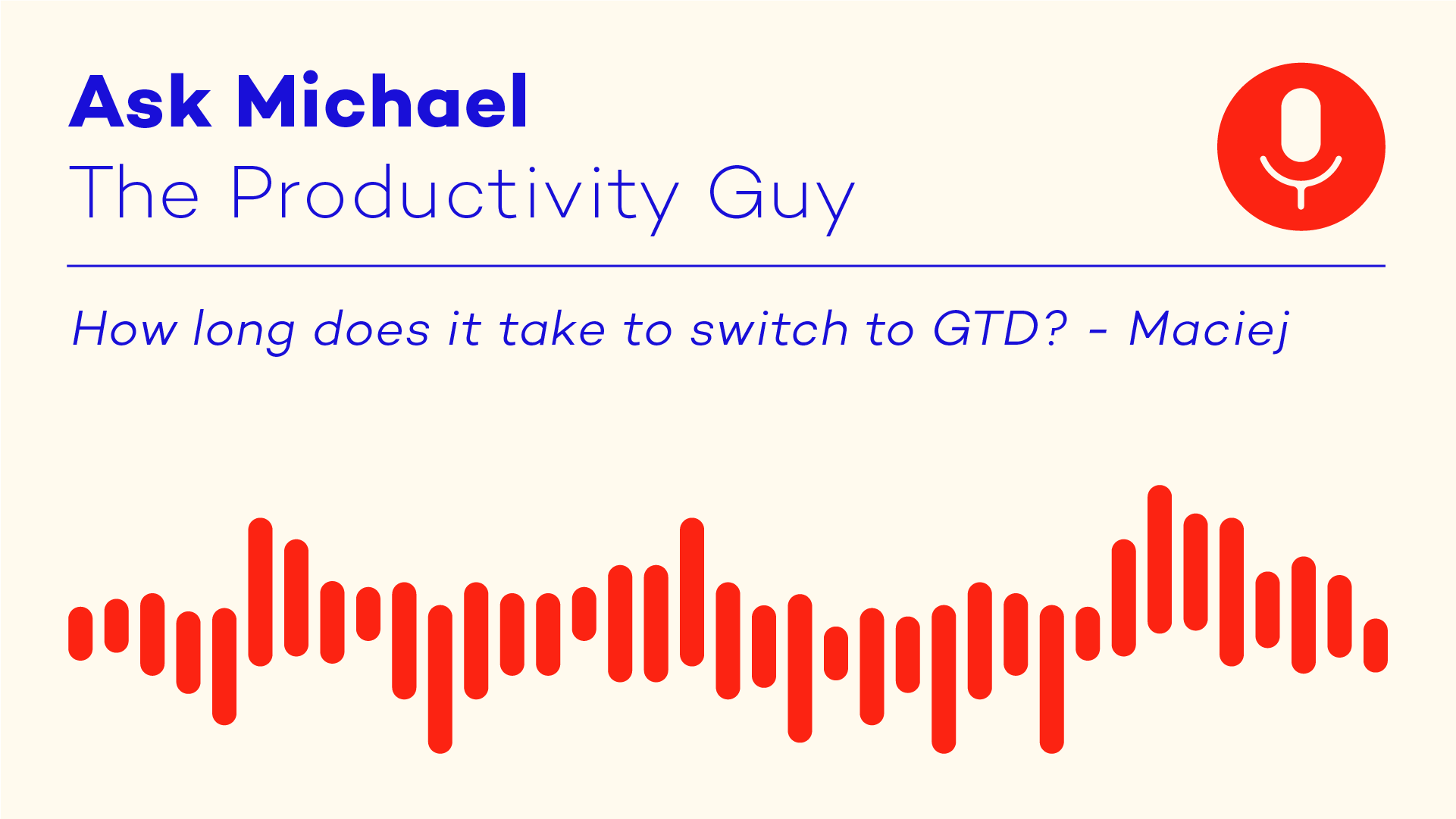 How long does it take to switch to GTD? And where do you start?
"Getting Things Done" by David Allen is one of the most fundamental productivity guides. It's unlikely that you've never heard of it. Am I right?
The whole idea of Nozbe started with GTD, and you can find that there is still a strong influence of Allen's methodology: priorities, projects, contexts (categories) - these are all inspired from GTD, as well as our strong commitment to weekly reviews.
Knowing how hard it can be to start working with your own productivity system on a daily basis, Michael created the "10 Steps to Ultimate Productivity" video course, and now he is going to publish a book with more tips and examples. If you feel overwhelmed or can't wade through the GTD book, you should give this a try!
Watch now to learn more about the first steps with GTD:
➡ Do you follow the "Getting Things Done" methodology? Let us know in the comments!
Related resources:
🔔 Please subscribe to our YouTube channel or podcast feed to be notified of new episodes.
---
"Ask Michael - The Productivity Guy" is a weekly series of short videos with Michael. We gather dozens of questions from users, then we choose the best of them. Now Michael is answering them every Monday.