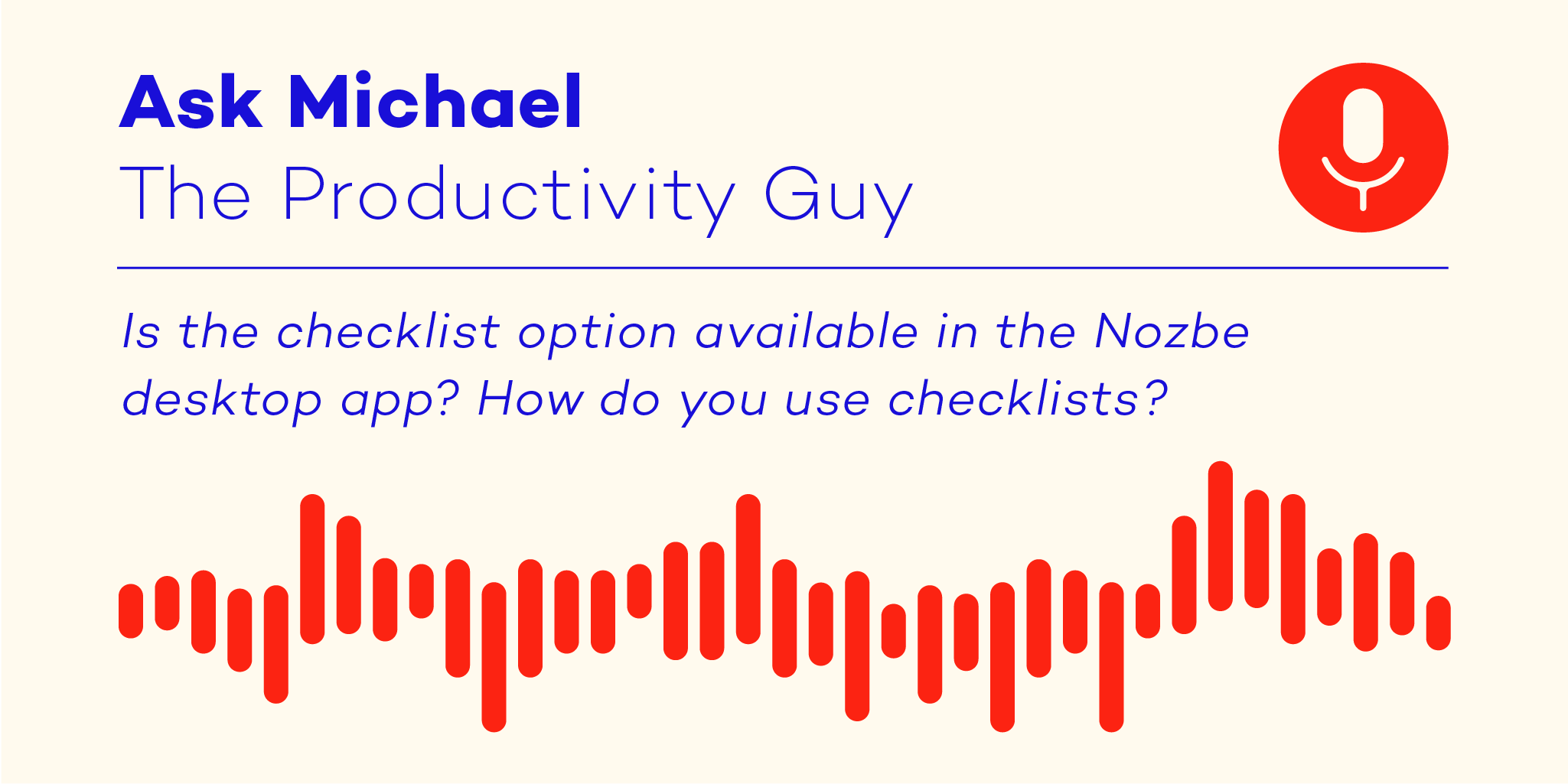 Did you know that checklists are a popular type of comment among Nozbe users? We're not surprised: it's a powerful tool to organize mini-actions or small parts of a task, as well as a good way to get started on a new project. Looking for more ideas on how to get organized? Here you go!
You can use checklists in any way you see fit; you are only limited by your imagination. You can easily add new entries, reorder them, and use them to see the task's degree of completion (by percentage). You can pin the checklist comment to the top so it is always at hand when you check the task's details. And the best part? With just one click, you are able to convert the task into a project!
Now that you know what's possible with checklists, watch the episode to learn how to put this into practice :)
➡ How do you use checklists? Leave a comment below!
Related resources:
🔔 Please subscribe to our YouTube channel or podcast feed to be notified of new episodes.
"Ask Michael - The Productivity Guy" is a weekly series of short videos with Michael. We gather dozens of questions from users, then we choose the best of them. Now Michael is answering them every Monday.