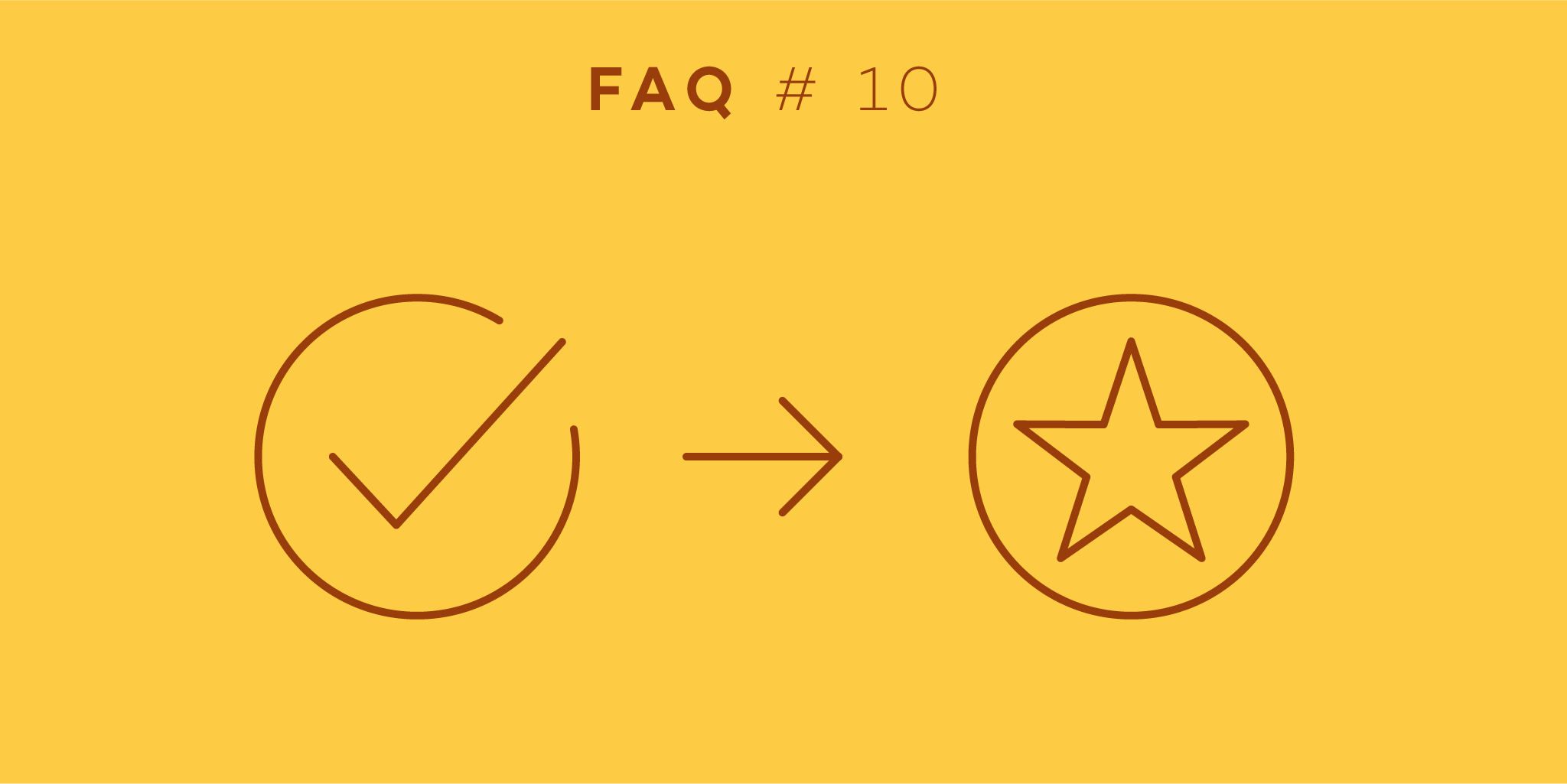 Hello and welcome back to our FAQ series in which we tackle popular questions that our users send us by e-mail. This month we will discuss how to prioritize tasks. You will learn how to decide which tasks should truly be done first and how we can set up different levels of priorities in Nozbe.
We often find ourselves in a situation where we have a bunch of tasks categorized as priority that need to be done, but we're not exactly certain which of these tasks should be done first. Should we start with the most urgent ones? Or should we tackle the ones we've been postponing for the past week? Which things are more important than others, and what should truly be our priority at the moment?
Our users also seem to struggle with sorting out their priorities—and because of that, we receive many e-mails like these:
Hello Nozbe Team,
I've noticed that many of my tasks can be labeled as priority. However, this leaves me with a ton of priorities from different projects, and I'm not sure which of them I should start with. What can be done in order to make it easier?
Dear Nozbe,
I would like the ability to set different priority levels, such as top, high, medium, low. Can this be done?
First things first: get your priorities straight
At Nozbe, we believe in what Robert J. McKain once said: "The reason most goals are not achieved is that we spend our time doing second things first." Sometimes we focus on doing things that seem to be urgent, even though we should take care of what's important. Because of that, you need to decide which tasks are more important than others.
Let's say that your spouse is calling you for dinner for the third time in a row now, but on your way to the kitchen you notice a faint smell of gas near your water heater. You prioritize: you know that a potential gas leak is way more important than food, and that's why you choose to take care of it immediately (although you're starting to get pretty hungry).
Although gas leaks don't often fall into our priority lists (hopefully!), there are some priority tasks that we should identify as more important than others. You need to ask yourself a few questions: how important is that task in comparison to other ones? What consequences will there be if you postpone such a task? Is that task truly important or rather trivial? Are you stopping someone else's work by delaying the completion of that task?
Setting different priority levels
A solution that may help you in this situation is weighting tasks according to their significance. Most people choose between three, four and five different priority levels, but of course you can extend that number or simply use just two levels.
But how can such levels be set in tasks? Well, that's pretty simple: just create appropriate categories and assign them to your tasks (e.g., during your weekly review). You can name these categories several different ways: "1," "2," "3," "4"; "Urgent," "Medium," "Low"; "Most important," "Less important," etc. Choose the names that will help you get to know the task's priority level at a glance.
Pro-tip: remember that you can customize your categories using colors and icons. For example, the category you assign to your most important tasks can be set to red with an exclamation mark as its icon; set the yellow color and the timer icon to a category that binds less important tasks; and choose green with the coffee cup icon for a category used to group the least important tasks, etc.
Here's an example of a priority list with tasks that have different priority levels: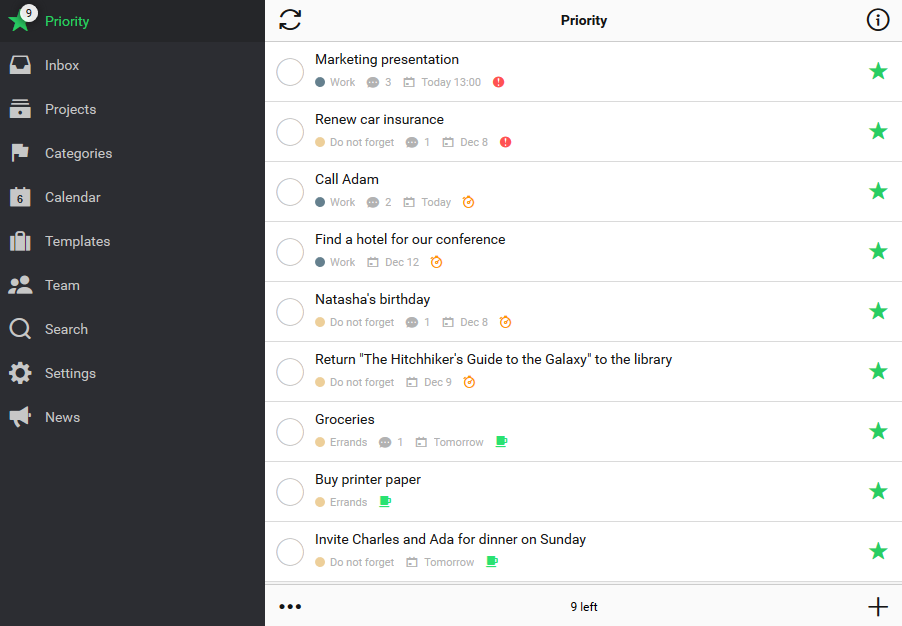 As you can see, we manually sorted our priority list so that the urgent tasks show up on the top, medium-priority show in the middle, and low-priority ones are on the bottom. Thanks to this setting, we know which tasks have to be done as soon as possible.
Pro-tip: if at some point you'd like to focus on the most important priorities only, you can easily filter your priority list by a category. To do that, simply click on the circled "i" icon in the upper-right corner of the app, choose "Filter," and select the category you've assigned to your most important tasks from the list.
Deadlines are passé
And remember—don't fall into the trap of due dates. Some people believe that the key to productivity is assigning a specific period of time for the realization of any task. This method quickly becomes ineffective—you spend a lot of time on assigning (often rough) due dates to all of your tasks, then end up with tons of them in your priorities. That's no way to go.
Not all tasks are truly important; most of them don't need to have a deadline assigned. In his guest blogpost, "Incredibly simple guide to prioritizing your day," Chad Garrett shares his knowledge, tips, and tricks on prioritizing your tasks for the day using priority levels. Curious? Check it out today and become a prioritizing ninja!
You might also want to check other related articles on the Nozbe blog:
Need any assistance?
Where can you find more answers?
Visit our help page for more information on:
You can also check out other interesting articles and descriptions, for example, how to decide what needs to be done next or why you should tackle greater challenges earlier in the day. For advanced users, there's a blogpost on how the Eisenhower Matrix can help you process your tasks. Just have a look—you'll find many useful and inspiring articles about productivity here.
You can also check out our Nozbe.how templates if you want to learn more about Nozbe.
And if you have any other questions, don't hesitate to ask! You can always contact us—Nozbe Customer Support—with any questions or suggestions you might have. We're here to help. :-)
Written by Ola - Customer Support Officer