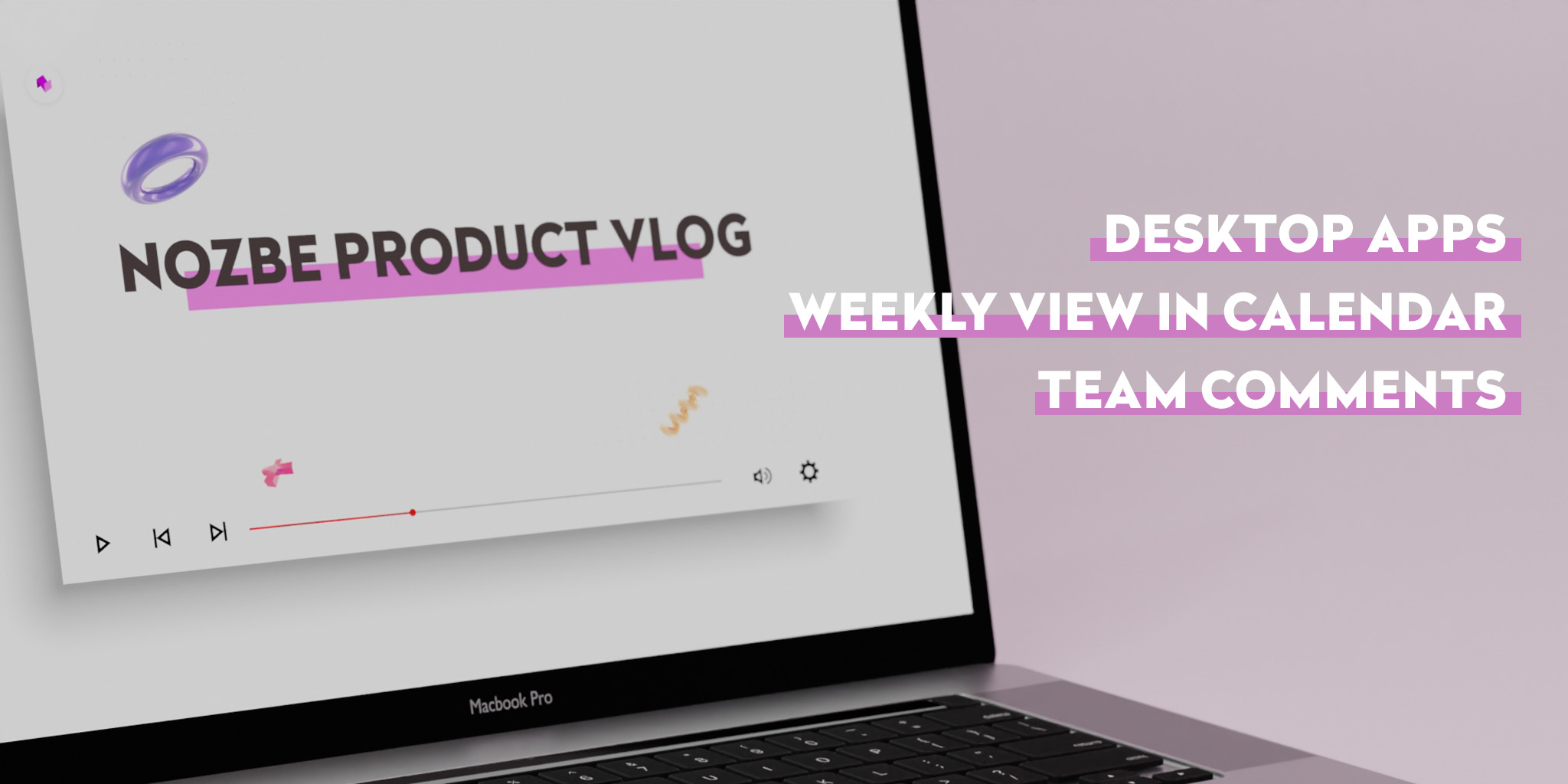 See what can you do to work even more effectively! Watch our product vlog and see what are the new features and improvements in Nozbe and how to use them.
Here is Nozbe Product Manager showing you some new features in our productivity app - maybe they will help you improve your workflow?
Desktop Apps
You can use Nozbe on your computer not only in your browser! Both MacOS and Windows apps are ready. Windows one is still in beta version but it works well! Check it out and boost your team communication and productivity.
Weekly View in Calendar
If you use the Calendar view in Nozbe, your experience will be even better - we now introduce the weekly view so that you can have a clear, visual list of your commitments for the upcoming week.
By using filters, you can also view other people's tasks - this is a killer feature for leaders and managers who need to monitor their team's progress and effectiveness.
Team Comments
We often felt some of the comments could be editable not just by their authors but also by other team members. It would improve the collaboration - work great for lists or strategy plans that are updated regularly not just by one person.
And voilà! Our developers built the "Team comment" function!
See how it works and use it with your team.
Watch the vlog now
This episode of our product vlog is a great occasion to see how Nozbe can be applied in the everyday team- or individual work and improve your team collaboration.