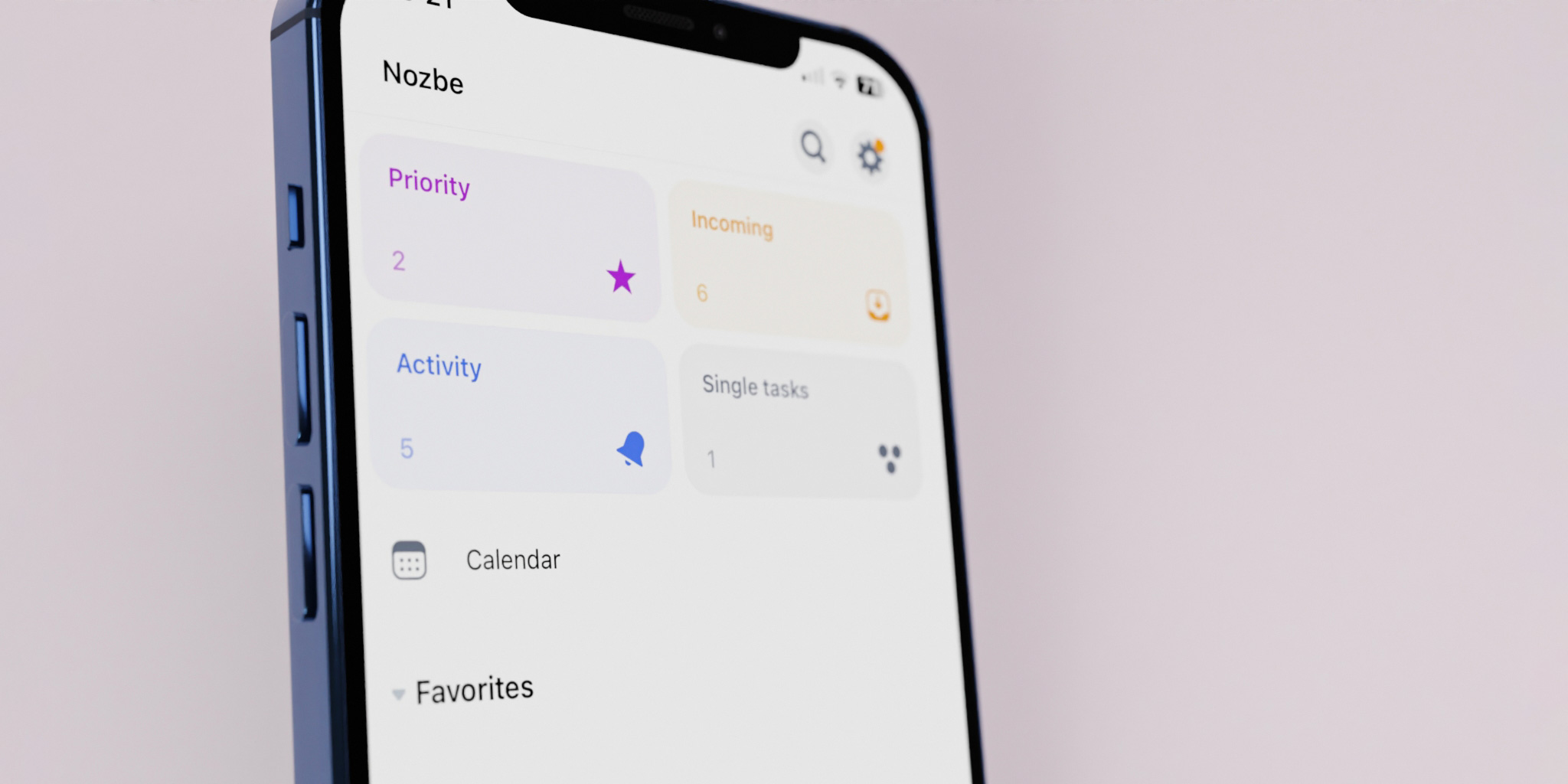 Simplicity in project management and communication lets you increase your productivity and save time for what really matters to your business. We designed the sidebar of Nozbe - our task and project management tool - so that it makes navigation in the app easier and more intuitive.
Making your work management as seamless as it's possible
Nozbe sidebar is your main navigation tool in the app - it lets you track progress, see whether someone needs your input and move between projects and vews. sidebar elements counting from the top:
Search / Jump to
Settings
Nozbe quadrants: Prioritiy, Incoming, Activity, Single Tassk
Calendar
Favorites
Followed
Recent
More (Tags, Teammates, Project Groups, Templates)
Nozbe Productivity App Sidebar & Navigation
Watch our product vlog where Michael (Nozbe CEO) and Rafal (Nozbe Product Manager) talk about navigating in the app and the advantages of the way the sidebar is desgined.
Was this article helpful?
I hope from now on, you won't have any issues with using Nozbe and seamlessly navigating in our project management system :) If you find it complicated or have doubts, please, email our Customer Support at support@nozbe.com, and they will be happy to help and clarify things for you.