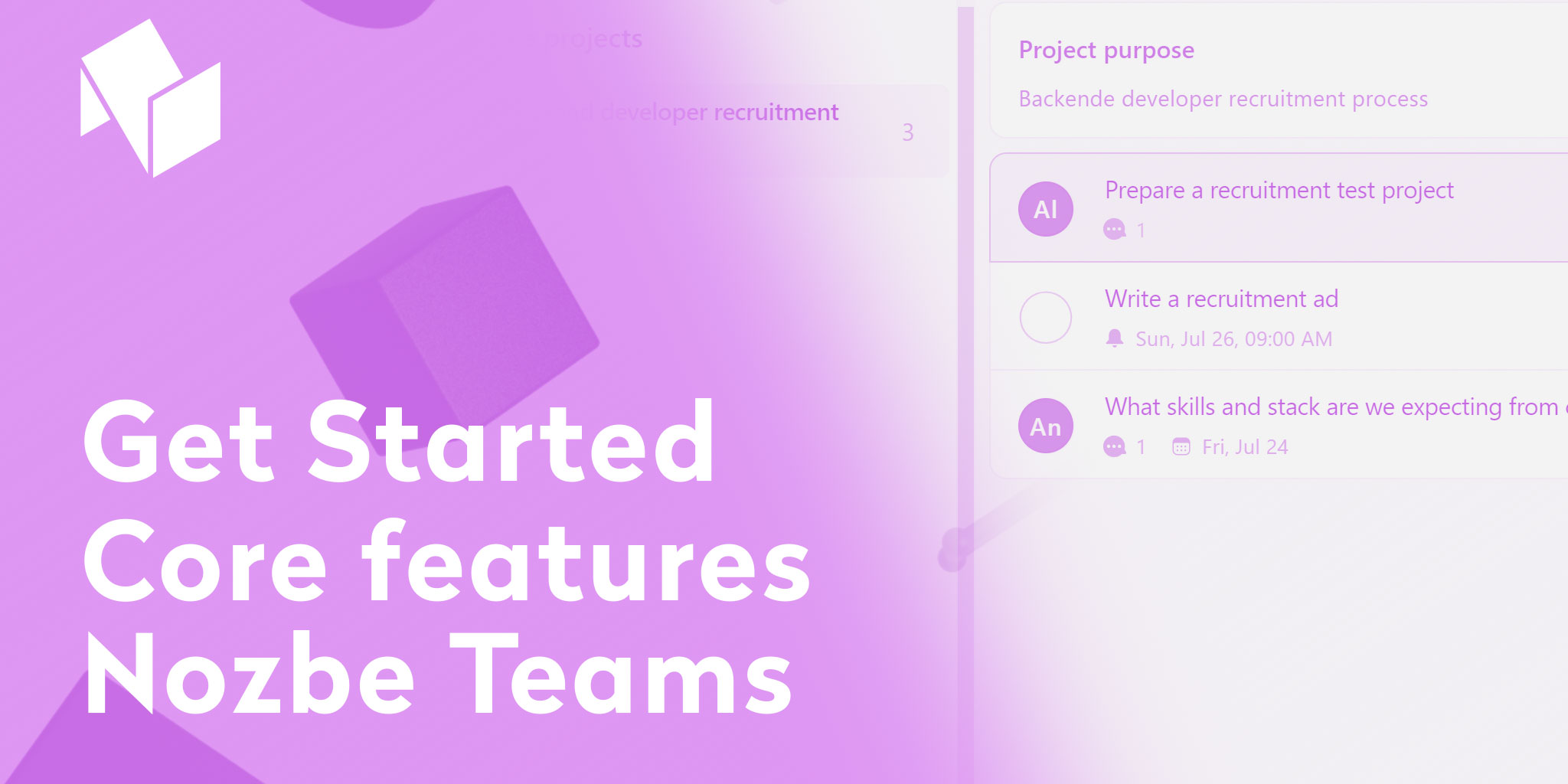 If you want to see how our team collaboration app works and how you can use it to boost communication in your team, watch this video.
Here is the first part of our video tutorial presenting the core features of Nozbe. It will guide you through the app interface and key options to help you implement it easily in your organization.
How to use Nozbe to collaborate effectively
This is what you will learn in the video:
all about the main menu,
how to add a project,
how to create a task and set its parameters,
how to use comments: text, attachments and checklists,
how to carry out task-based communication in your team,
what are the specific views in Nozbe: Incoming, Priority, Activity, etc.
how to organize your team's workflow in Nozbe.
Watch the video now and start getting things done with your team