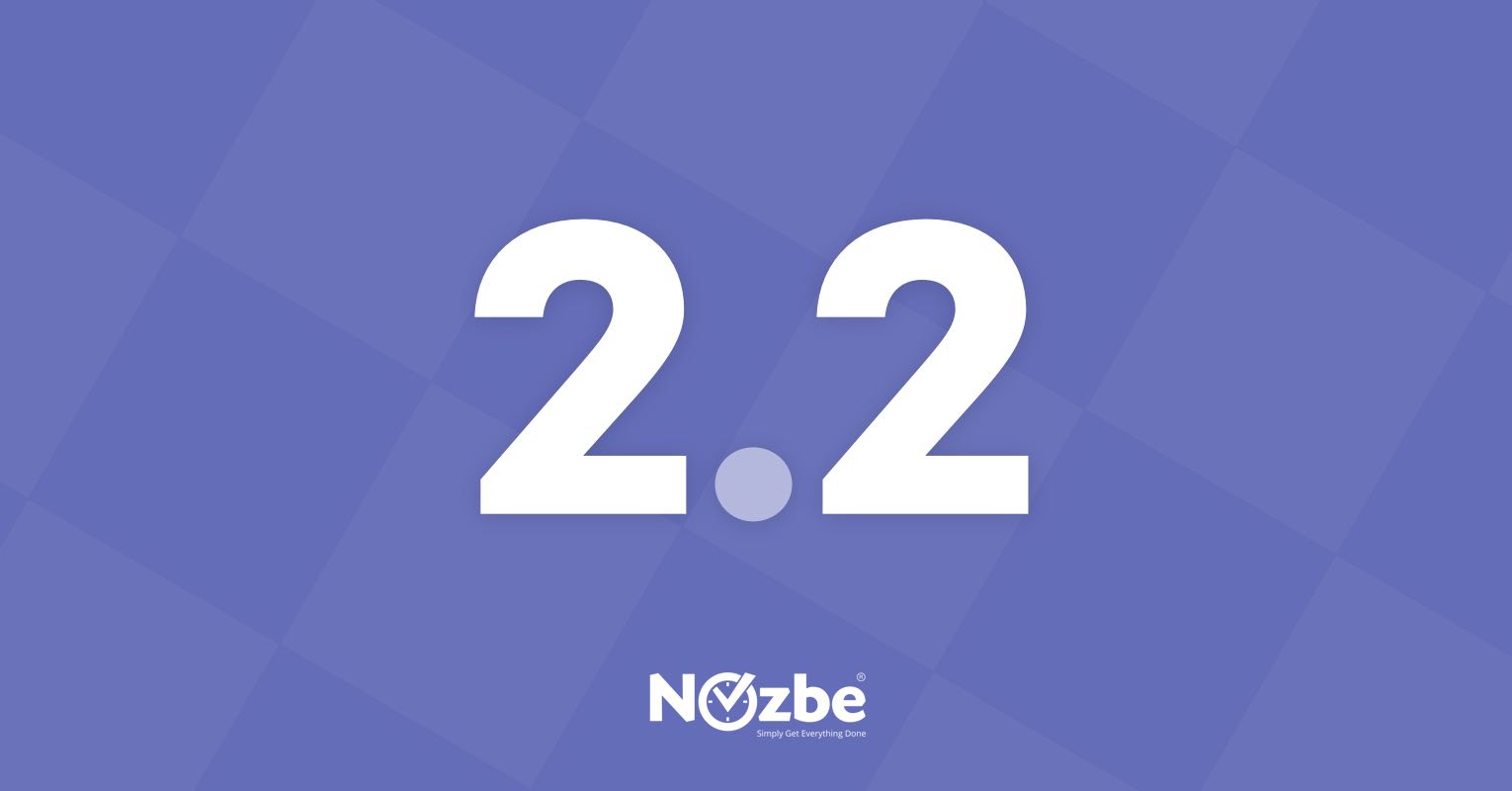 Last week we updated Nozbe to version 2.2. It brought some cool new features. With Nozbe 2.2 productivity level of our users who use Google Drive or Mac will be even higher ;) Want to know why? Keep reading!
Google drive integration
Nozbe users love our integrations with Evernote, Dropbox and Box. It gives a great way to attach notes or files from your cloud to tasks and work on them together with your team in Nozbe. With the newest version to our integrations we added, as many of you asked for, Google Drive. It works the exact same way as Dropbox and Box integration. So now you can be productive with Nozbe and your Google Drive files. Enjoy!
Mac Widget
Last year we introduced iOS Nozbe widget, last month Android Widget. Thanks to them our users can quickly add and complete tasks from Priority list. With Nozbe 2.2 for Mac we bring the same productivity boost on OS X platform. It works very similar as iOS widget. You have a shortcut to add task to Inbox, you can complete tasks from your Priority list without having to open the main app.
More improvements
We also added some more features like:
Links in checklists - You can now add links to checklists
A ton of small improvements for the Apple Watch app
News section - Looking for some inspiration? You can now see our blogposts in the app.
Affiliate panel - now everyone can spread the word about Nozbe and earn some money in the process!
We also fixed a lot of bugs. For full Release Notes please go to our test blog.
P.S. Please rate us!
If you love Nozbe we kindly ask you to leave us review in App Store, Mac App Store or Google Play Store :)
P.S. 2: Join our @nozbe community
written by Rafal (VP Product)