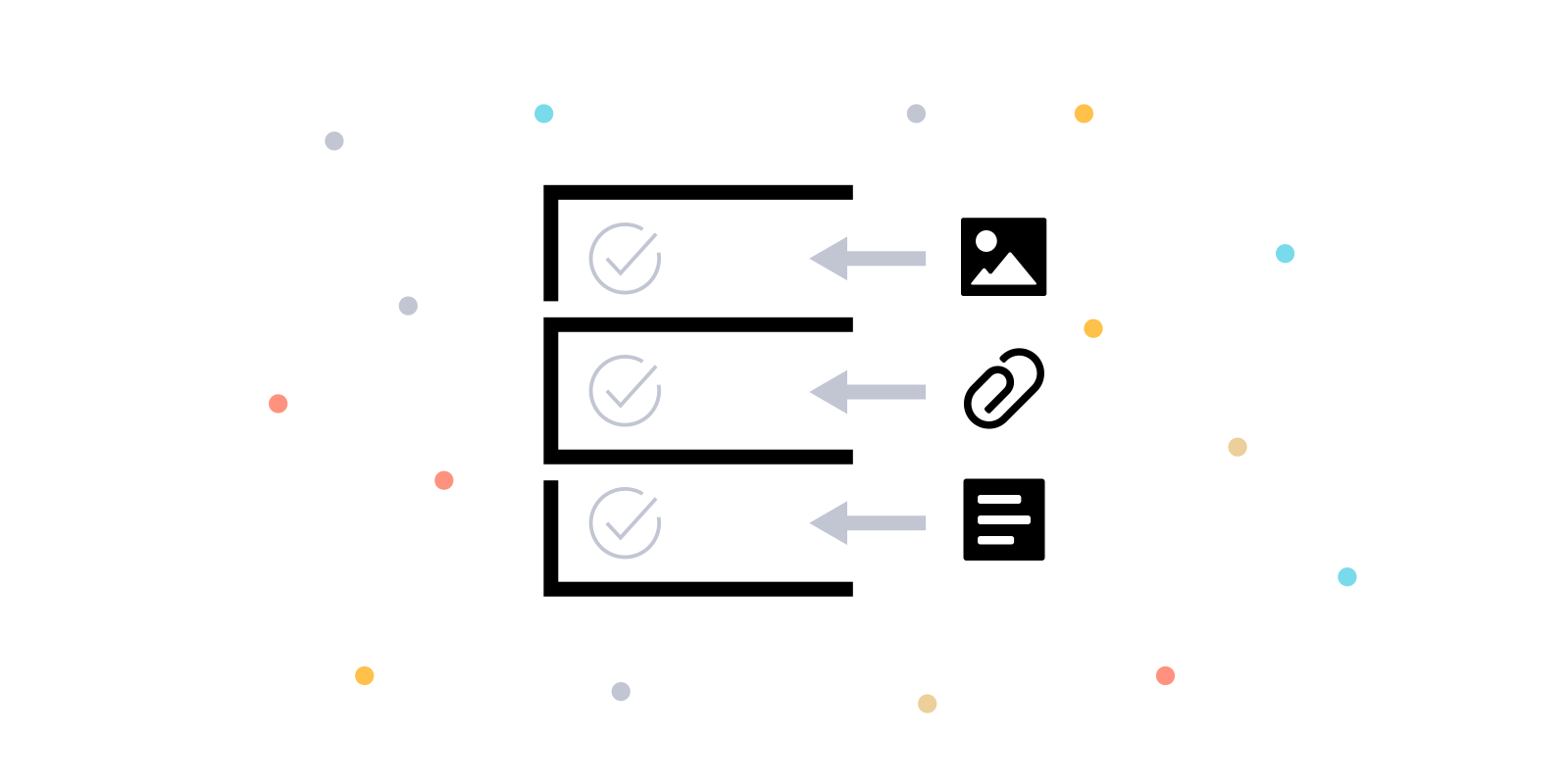 Introduction
I stumbled upon Nozbe several years ago while searching – yet again – for the ideal multi-platform task management system. Even then, Nozbe had a clean, crisp, and powerful interface. Today, Nozbe stands alone as the ultimate expression of a well-designed task management system.
Each new version of Nozbe allows me to update and refine my personal productivity workflow. Nozbe, the company, works very closely with their user community to keep the flow of ideas moving and growing.
Within it's powerful toolset, Nozbe offers something that no other task management system has: Deep Research and Documentation Support. Within each project and within each task, Nozbe provides the capability to connect to Dropbox, Box, OneDrive, Evernote, Google Drive, and Google Calendar. Each major update of the application adds additional integration support. You can also type searchable notes directly into Projects and Tasks, formatted using standard Markdown commands.
Many of my complex projects and tasks contain annotational links to Dropbox documents, Evernote notes, OneDrive MS Word files, and iOS images and videos. When tasks have been completed and projects closed, all my integrated connections can still be searched and reviewed.
Going beyond task management
With Nozbe's rich set of tools and integrations, I started constructing a Personal Information Management (PIM) system. Could Nozbe respond to my complex data requirements? Yes, and here's how…
I am an avid cyclist and blogger, following the daily news and developments of the bikepacking industry. My single most important requirement is to compile and organize bikepacking industry web links: gear, components, routes, bike companies, reviews, lectures, bios, and videos – then search for my collected information by a variety of categories. Sounds simple? Sure does. Finding an application that does exactly what I want? Impossible. That is until Nozbe.
Why would I want to use a task management application to compile, organize, and search bikepacking-related information? The way Nozbe operates, I would be a fool not to. Here's how I do it…
Gene Rosen: "I use @nozbe as a Personal Information Manager. Here's how…"

Tweet Quote
Nozbe as Personal Information Manager
When I locate vital web information, I simply select Nozbe from the share menu (via iOS on my iPad Pro)…
And an Add to Nozbe overlay pops up over my web information. I first select the project for assignment – in this case, Cycling (see below).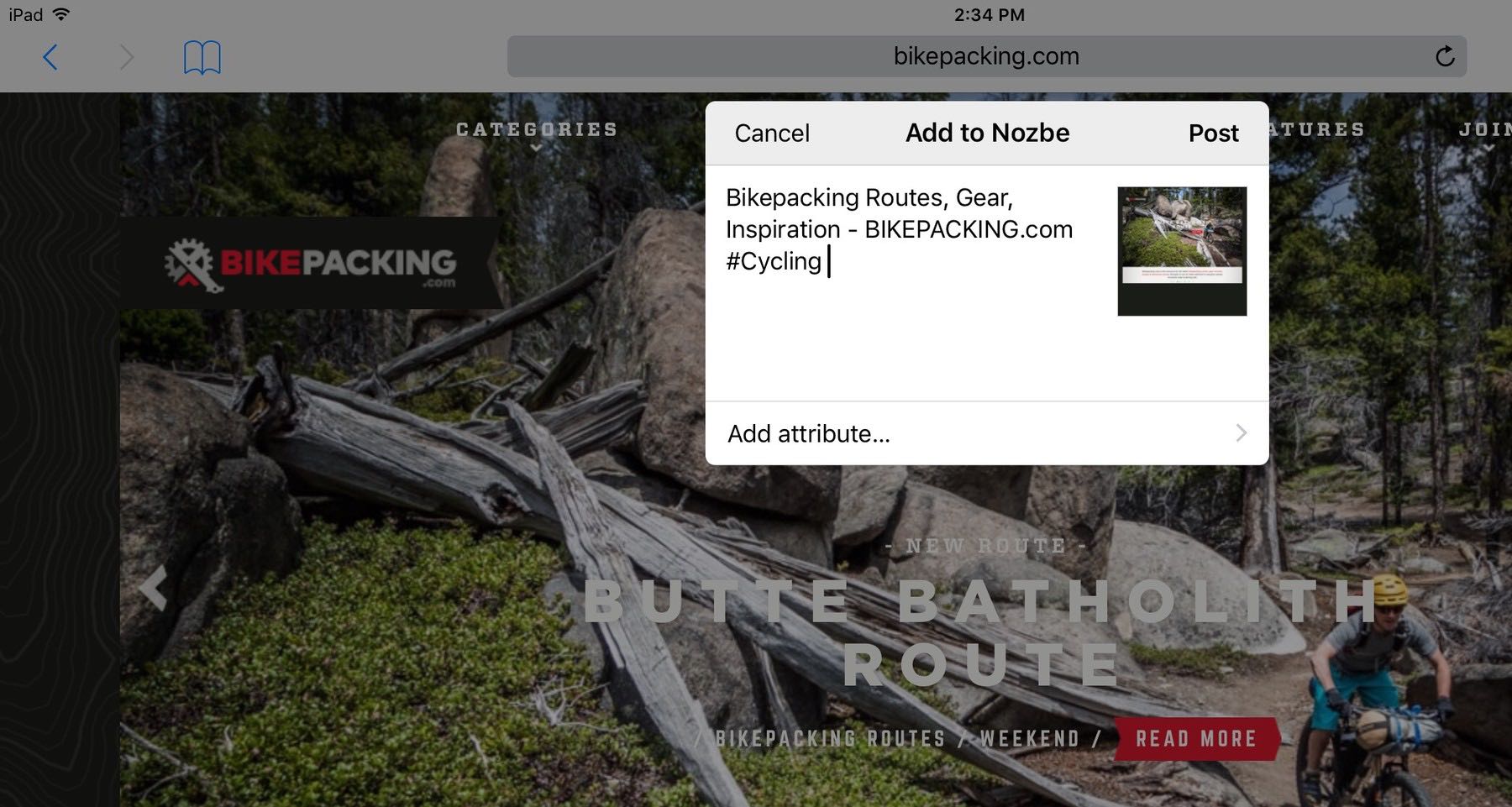 Next, I add the Nozbe terms Attributes or categories by selecting Nozbe's Attributes link or by simply typing the hashtag symbol and selecting from a rolling list of my personal pre-determined categories.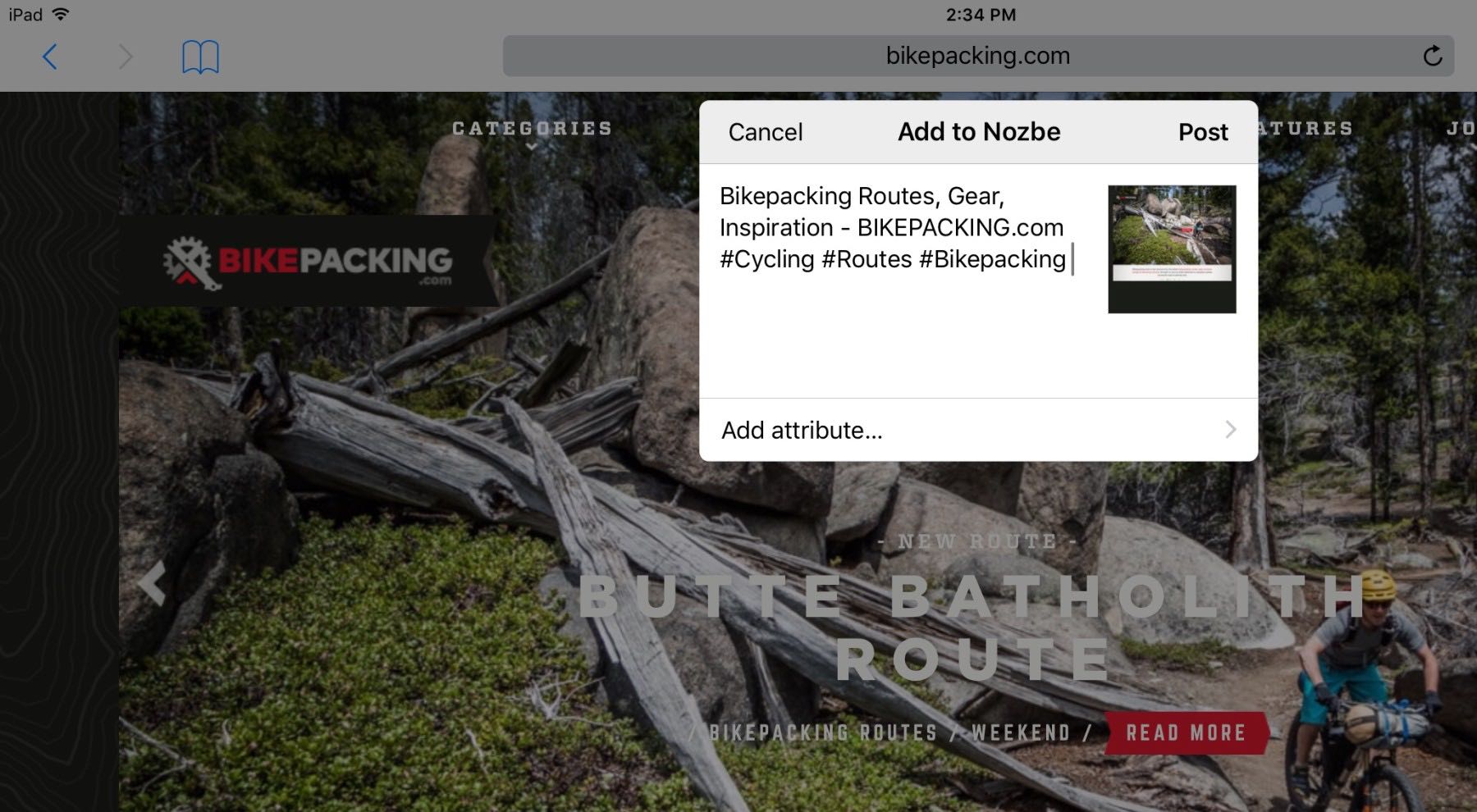 As you can see from the above illustration, I have selected the attributes Routes and Bikepacking and added these to my project Cycling.
Now, let's see how Nozbe catalogues this new information.
For 90% of my retrieval requirements, I lean heavily on Nozbe's search capabilities. I simply select the magnifying glass icon from the left-hand vertical list and enter my search requirements. In the following illustration, I typed in Colorado.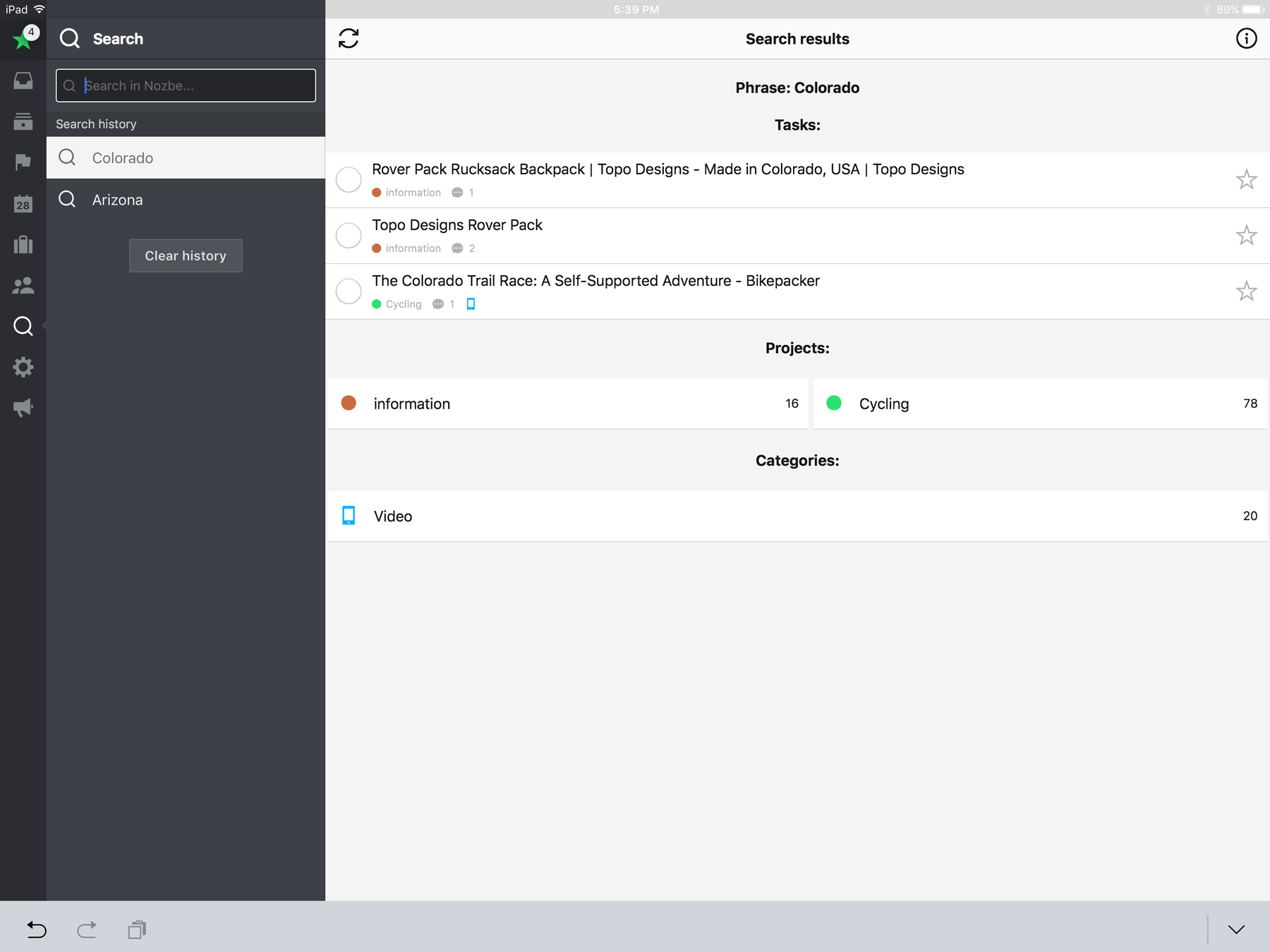 All entries (tasks) containing the term Colorado will appear at the top of the results page followed by the projects that contain them. Finally, any categories that also contain the word Colorado will be displayed. If I am looking for a video about Colorado bikepacking, I will find it under the Colorado / Video combination.
Notice the left-hand vertical panel. All my current search terms will be listed. I can easily use these terms again without re-typing. The search term list also gives me visual tips on how to better categorize what I need to find. If it takes more then three searches to find what I need, I evaluate my categorization routine and update as required.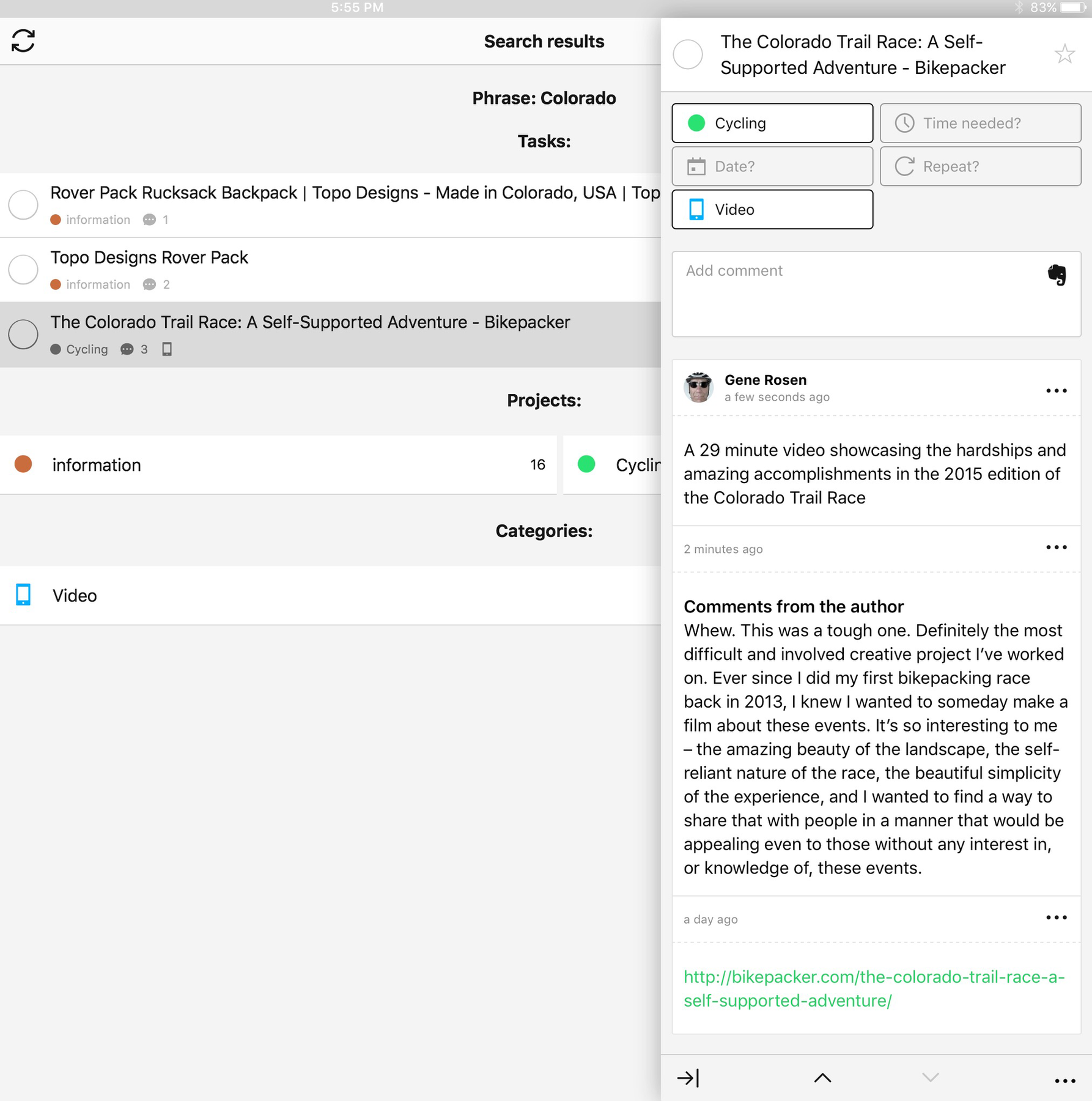 Above is the actual Nozbe information for the video. Task (record) metadata comes first followed by text notes and a link to the actual video. Videos embedded on websites will be displayed as links. Videos on Vimeo or YouTube (and other similar sites) will be displayed as a thumbnail with a play button. Background information regarding the video or the Colorado Trail Race could be included via an Evernote link, Google Drive documents, or Dropbox documentation.
By now, if you're intrigued (and I certainly hope you are) you're probably thinking:
But why use a task management application for all this? Certainly Pocket, Apple Notes, or even Evernote can do the job.
Well yes. . .and no. Here's the thing:
Pocket is cool and fast but it does a poor job of categorizing diverse information. You can't integrate Dropbox, OneDrive, Box, etc.
Notes just brings over the link in a nice oblong box. No integrations included. No tagging or folder selection up front.
Evernote brings in the entire webpage ads and all. And again, no integrations.
And… Nozbe is both fast and reliable. As I search the web for material, I Add to Nozbe over and over. As long as the web information is properly tagged by project and category, I will find the information later.
I'm getting a bit worked up, but here we go…
Because Nozbe is a powerful task manager, I use the product for all my production projects and deadline tasks. My research records (tasks) are combined with my project to-dos on a regular basis.
And, when I no longer need a research record, I simply complete it by checking the circle to the far left of the task title. The information is now archived yet can be retrieved along with active information when I search. And, unlike some popular to-do apps, I can remove the checkmark on any archived (checked) task to make it live again.
Some final thoughts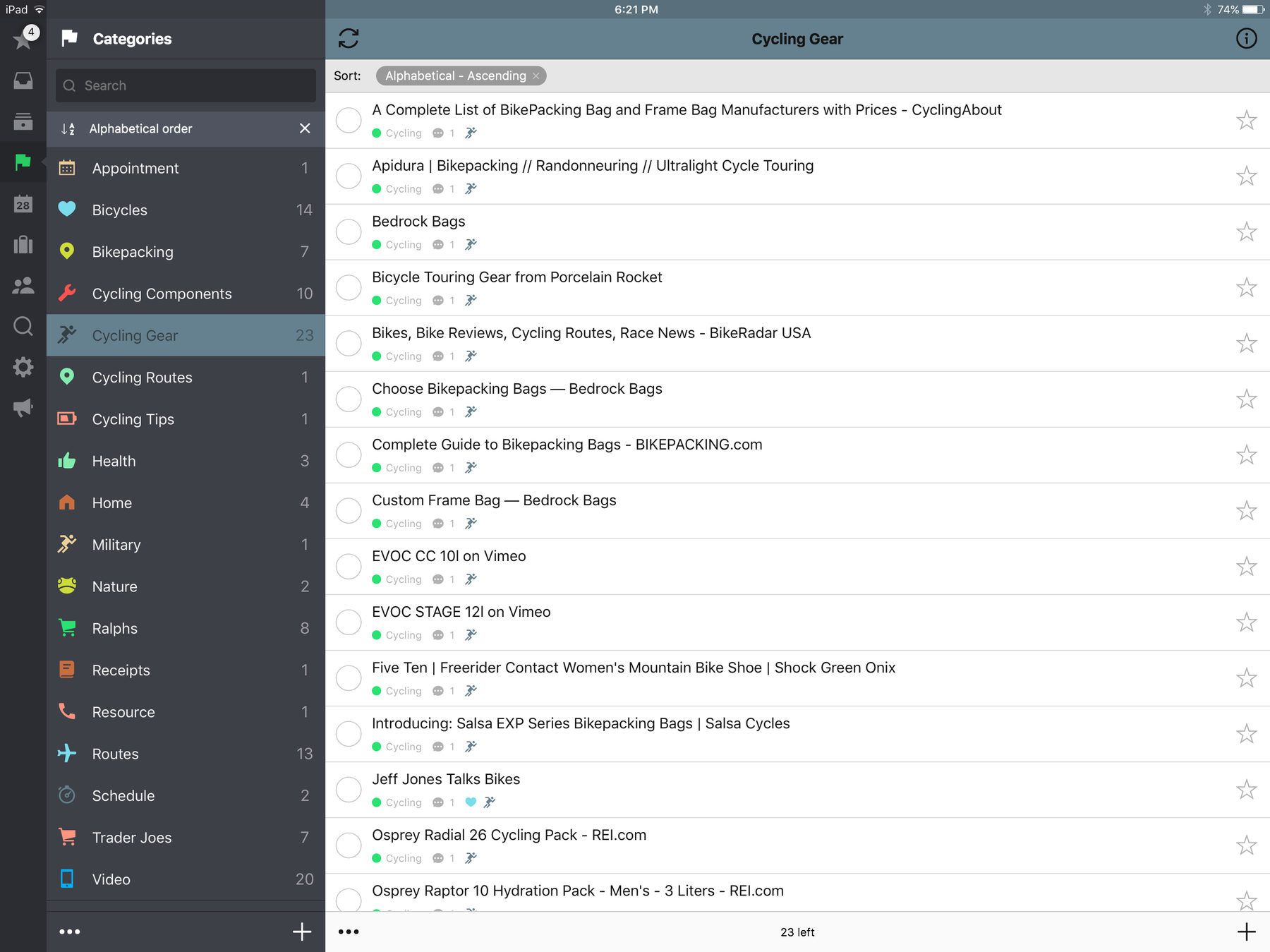 Above is an example of my records (tasks) that fall into the Cycling/Cycling Gear category. The small icons included in the line items indicate cross references to other related categories such as Routes and Health.
The left-hand vertical list shows some of my current categories sorted alphabetically. The non-cycling categories indicate I am broadening my use of Nozbe for other writing and blogging projects.
When I started using Nozbe for both a PIM and a task management system, I was concerned that there would be far too many records that could clog up Nozbe's app engine and slow things down. Happy to say, this has not happened.
I hope this short productivity tidbit has given you food for thought as to the advantages and benefits of broadening the use of Nozbe as a full-fledged Personal Information Management System.