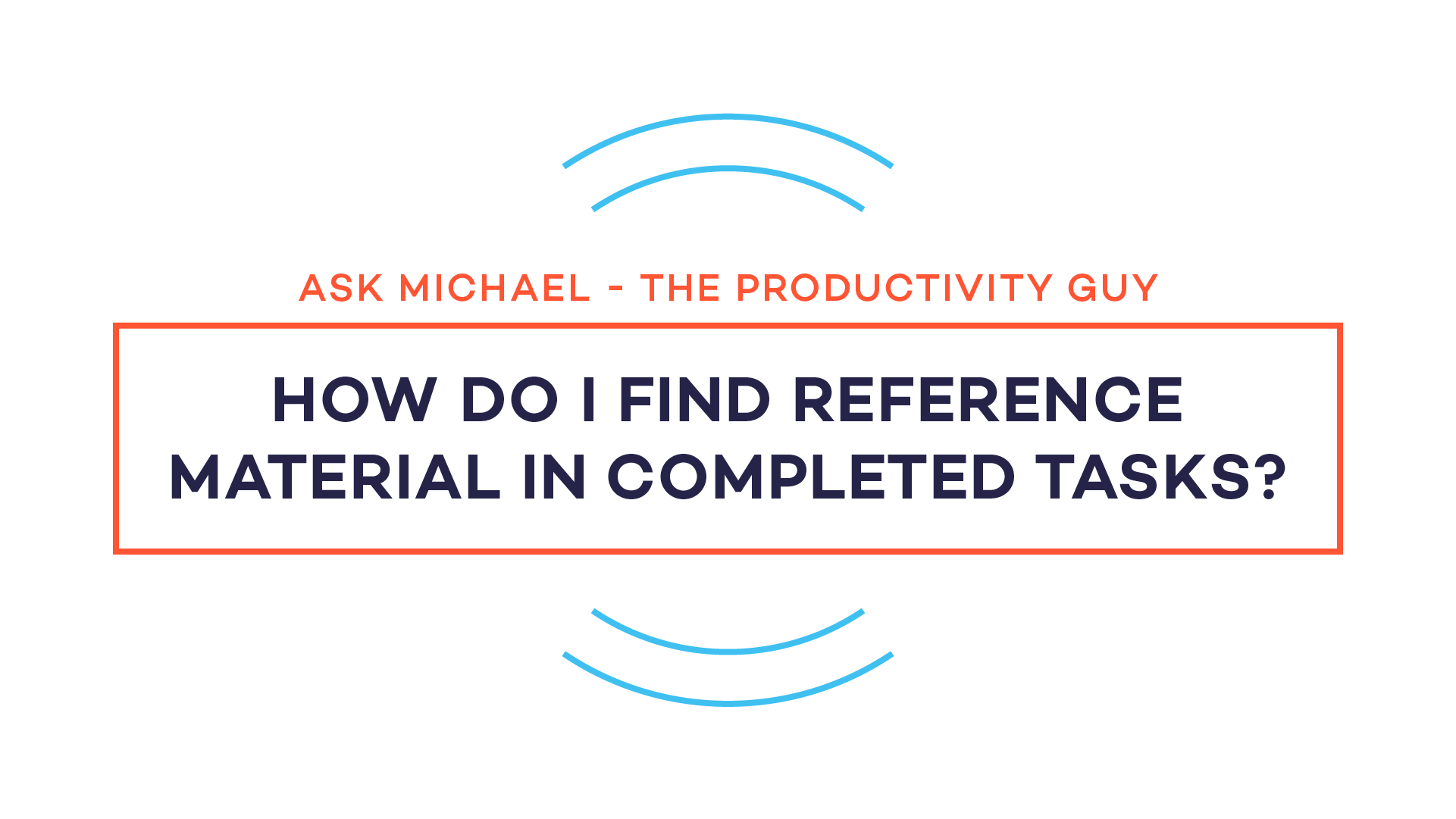 Did you know that you can always restore completed projects and tasks? If you don't remove them, we keep them on our servers. So you can bring them back!
You don't appreciate it until you need it. That applies to health and… data backup.
With Nozbe, you can be confident that you can restore all uploaded files and written comments (unless you intentionally delete them).
Today Michael explains:
Why do we store all that data?
Is it secure?
How do we handle files from integrated services?
Watch the latest episode!
Related resources:
"Ask Michael - the Productivity Guy" is a weekly series of short videos with Michael. We gathered dozens of questions from users, then we chose the best of them. Now Michael is answering them every Monday.
Please subscribe to our channel to be notified about new episodes and leave a comment with your feedback! :)