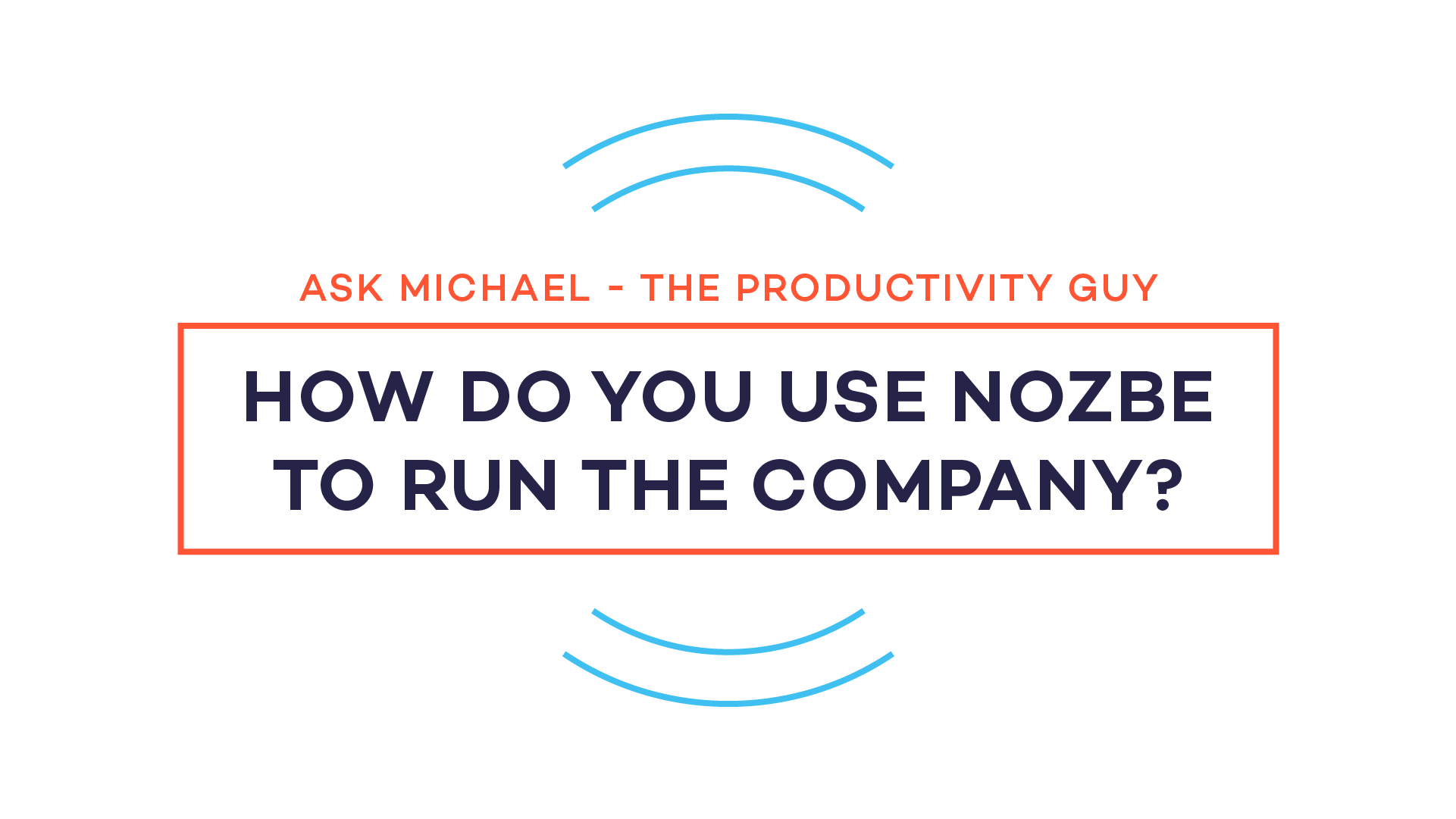 After celebrating the 10th anniversary of Nozbe, Michael comes back with extra insight from our team! Watch to find out how he manages the whole company within the Nozbe app.
It's actually an extremely common question: how do we use Nozbe on a daily basis? The truth is, we're just one of our own customers, using exactly the same product that we offer to you.
Check out how a structure of shared projects and good habits can keep your team action oriented:
Related resources:
"Ask Michael - the Productivity Guy" is a weekly series of short videos with Michael. We gathered dozens of questions from users, then we chose the best of them. Now Michael is answering them every Monday.
Please subscribe to our channel to be notified about new episodes and leave a comment with your feedback! :)