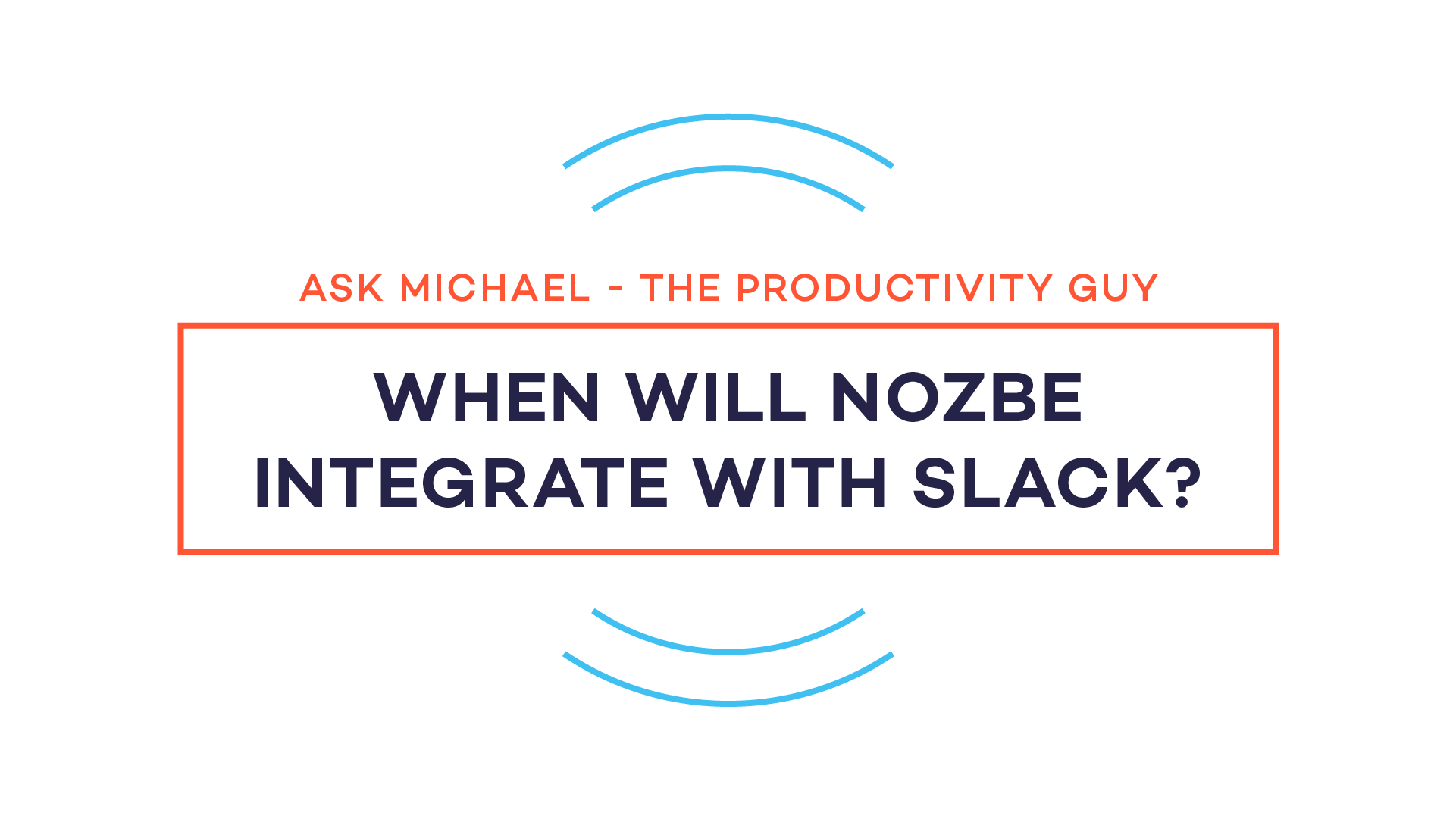 Nozbe isn't the only app we use to get things done. We also use Slack. The natural question is: is integration between these apps on the way?
Although we strongly prefer asynchronous communication because it doesn't disrupt deep work, we need more "live" and less action-focused field too – to keep a healthy balance. Slack handles this very well.
Check out what Michael has to say about Slack, its role on our team and the future of integration between Nozbe and Slack:
Related resources:
"Ask Michael - the Productivity Guy" is a weekly series of short videos with Michael. We gathered dozens of questions from users, then we chose the best of them. Now Michael is answering them every Monday.
Please subscribe to our channel to be notified about new episodes and leave a comment with your feedback! :)