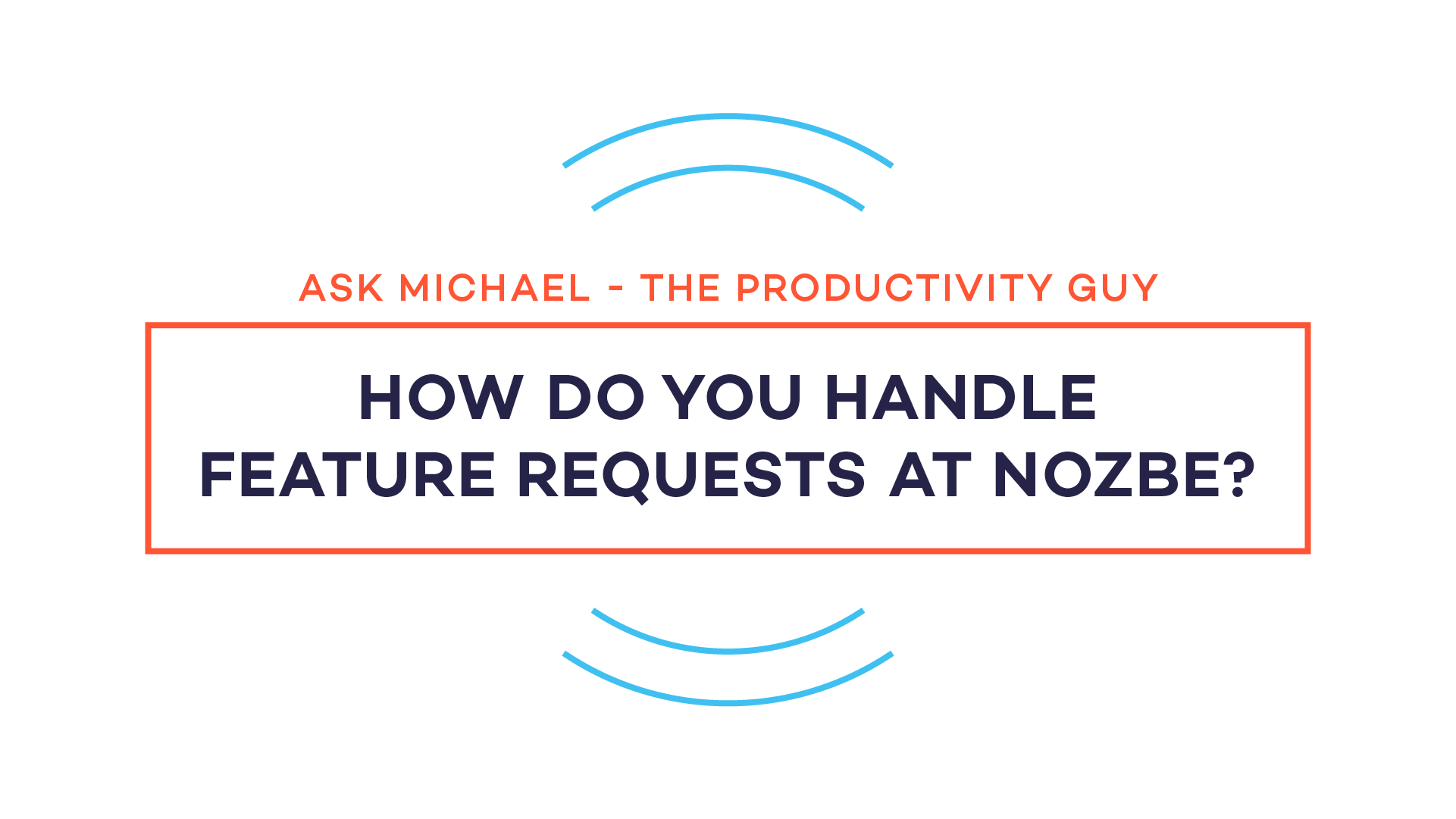 10 years in business – and just as many years listening to customers. We get feature requests every single day. And that's what the latest "Ask Michael" episode is about!
You might be curious what we do with your requests. Are they stored somewhere? Does anyone read them?
First, we carefully review your requests. Then we save them in a special Nozbe project. And use them while planning future releases. But our experience tells us that (usually) simply adding new features isn't actually what you really want.
Check out what we do with requests and what we need to know before applying them:
Related resources:
"Ask Michael - the Productivity Guy" is a weekly series of short videos with Michael. We gathered dozens of questions from users, then we chose the best of them. Now Michael is answering them every Monday.
Please subscribe to our channel to be notified about new episodes and leave a comment with your feedback! :)