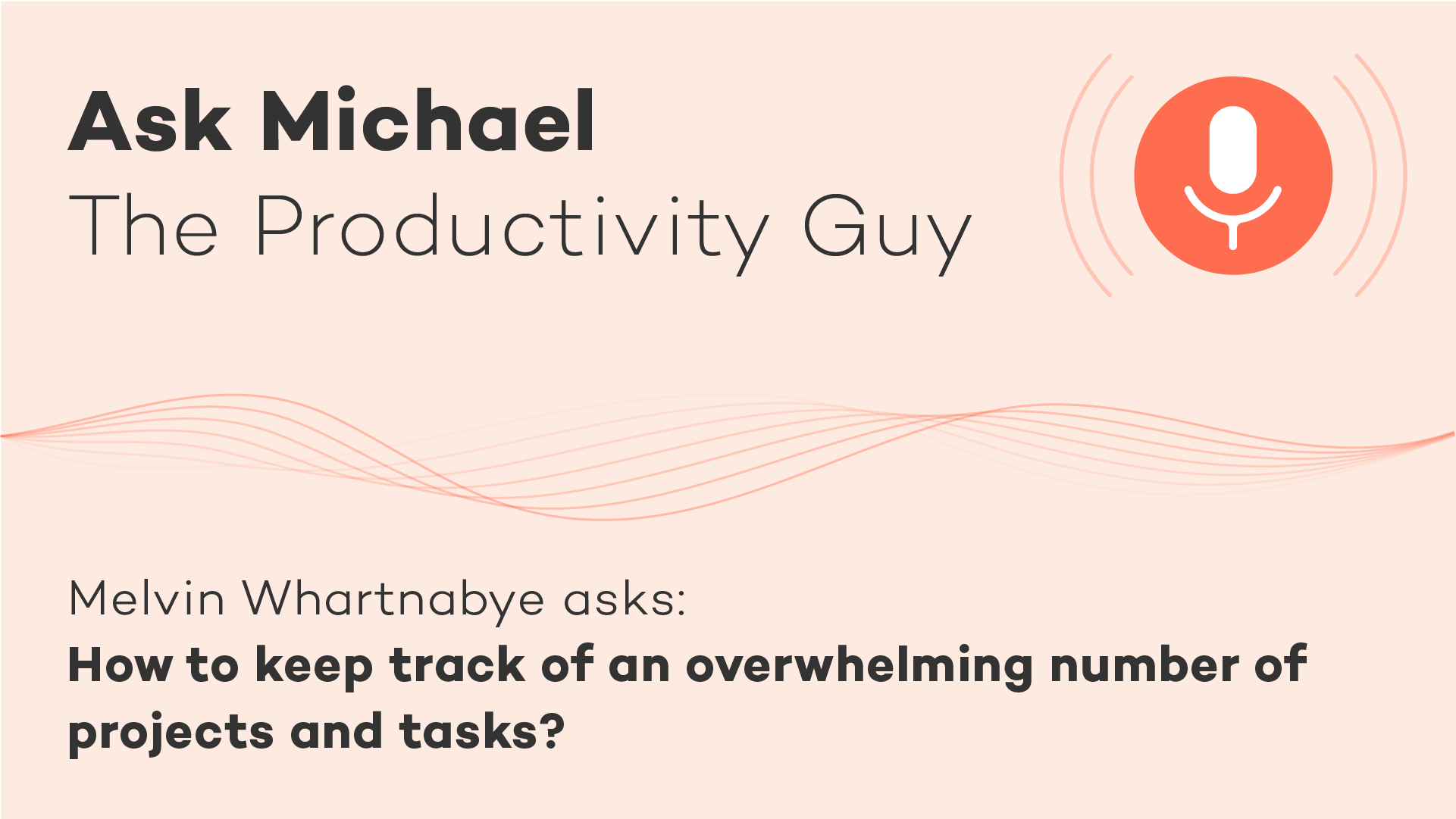 Every newbie in the productivity world faces the problem of the overwhelming wave of tasks, coming and coming every week. How do you keep a sense of control? Michael's answer is: the weekly review!
We really take this seriously. It's why we created our TGIF policy – we all have to do a review every Friday. It has a positive impact on ourselves and on our team. And we write about this quite often.
So does Michael. He's quite serious about reviews, so after watching this episode, don't miss out on the links below!
Why is it so important? And how does it help to control projects and tasks? Watch now!
Are you in the habit of reviewing your week? What's your method? Leave a comment below!
Please subscribe to our YouTube channel or podcast feed to be notified about new episodes.
Related resources:
"Ask Michael - the Productivity Guy" is a weekly series of short videos with Michael. We gathered dozens of questions from users, then we chose the best of them. Now Michael is answering them every Monday.