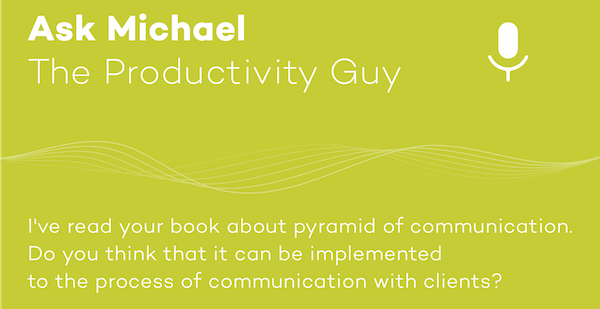 Our use of the Pyramid of Communication is not limited to just internal collaboration; we also employ the general rules of successful communication in our Customer Support. Listen here to learn why it's crucial to set expectations for your clients!
Do you know why our Support Team works every day? Because we know how strongly you rely on your tasks and how crucial it is for you to get quick assistance and an answer to your questions.
However, we don't use instant messaging with users – for a reason. Our approach is to make our responses as satisfying and comprehensive as possible, and we need time to resolve issues or to find the best answer.
That's why setting expectations regarding communication with clients is fundamental for every productive team. Michael provides further examples for this rule. Watch now!
➡ What are your rules of communication with your clients or customers? Leave a comment below!
Related resources:
🔔 Please subscribe to our YouTube channel or podcast feed to be notified of new episodes.
"Ask Michael - the Productivity Guy" is a weekly series of short videos with Michael. We gather dozens of questions from users, then we choose the best of them. Now Michael is answering them every Monday.