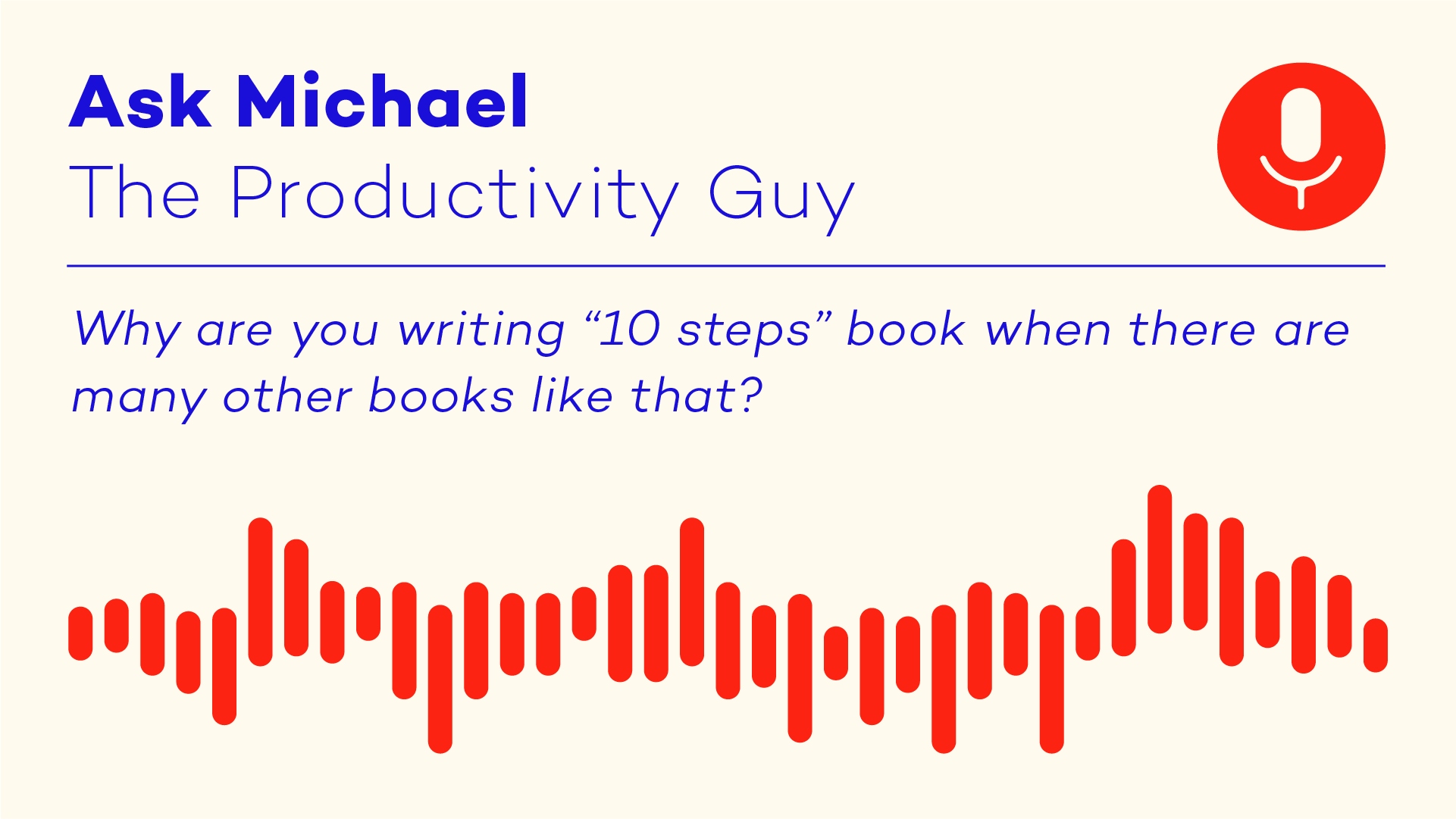 There are so many terrific productivity books on the market. Is there space for another one? Yes, we're quite sure about that! Learn why Michael is going to publish his book "10 Steps to Ultimate Productivity."
Everything started in 2008, when Michael wanted to share his vision of 21st century productivity. He then produced a professional video course, which is available for free on YouTube (go and see it for yourself!). In the following few years, he came up with the idea of publishing a book based on this proven set of tips and rules.
After already publishing the Polish version, we're now preparing the English one.
Watch the episode to learn about the reasons behind this decision, as well as what makes Michael's book unique:
➡ Will you read "10 Steps to Ultimate Productivity"? Let us know in the comments!
Related resources:
🔔 Please subscribe to our YouTube channel or podcast feed to be notified of new episodes.
---
"Ask Michael - The Productivity Guy" is a weekly series of short videos with Michael. We gather dozens of questions from users, then we choose the best of them. Now Michael is answering them every Monday.