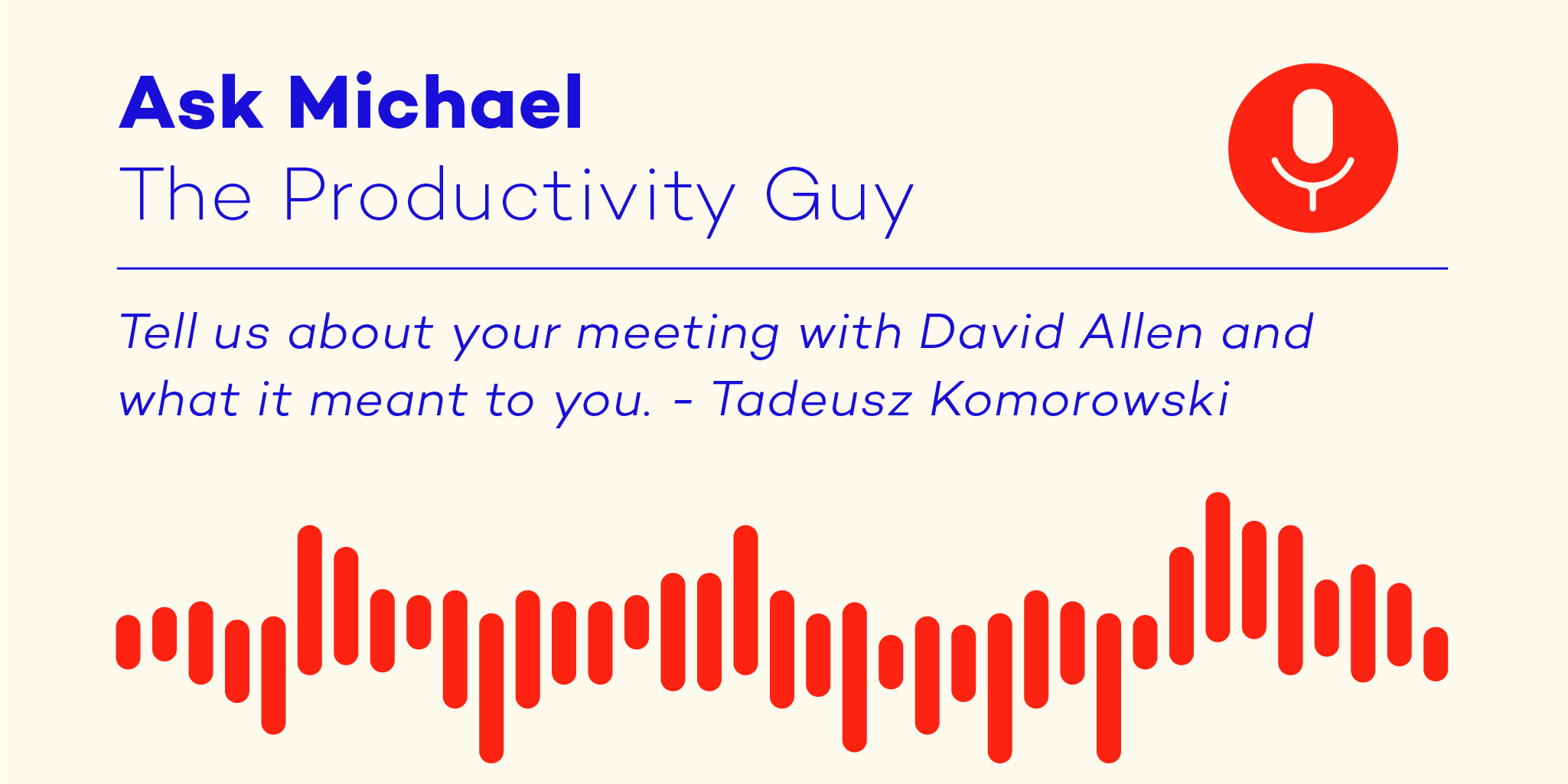 Michael made his dream come true and met David Allen in person in 2007. Listen to his story, and learn what it can mean for you!
There wouldn't be Nozbe without David Allen. It's a strong sentiment, but it's true.
Everything started when Michael read David's book "Getting Things Done." After some time, Michael searched for an app that was based on the principles of GTD, like priorities, projects and contexts. He didn't find anything sufficient, so he created Nozbe. Initially, it was for himself only – then, he shared it with the world. The rest is history.
There is a lesson for you, too: there aren't any barriers you can't break to meet the people you admire and follow. Thanks to the internet, the 6 degrees of separation has shrunk to 3.5 degrees (according to Facebook)!
Watch the episode and listen to the whole story:
➡ Have you already met your guru? Let us know in a comment!
Related resources:
🔔 Please subscribe to our YouTube channel or podcast feed to be notified of new episodes.
---
"Ask Michael - The Productivity Guy" is a weekly series of short videos with Michael. We gather dozens of questions from users, then we choose the best of them. Now Michael is answering them every Monday.