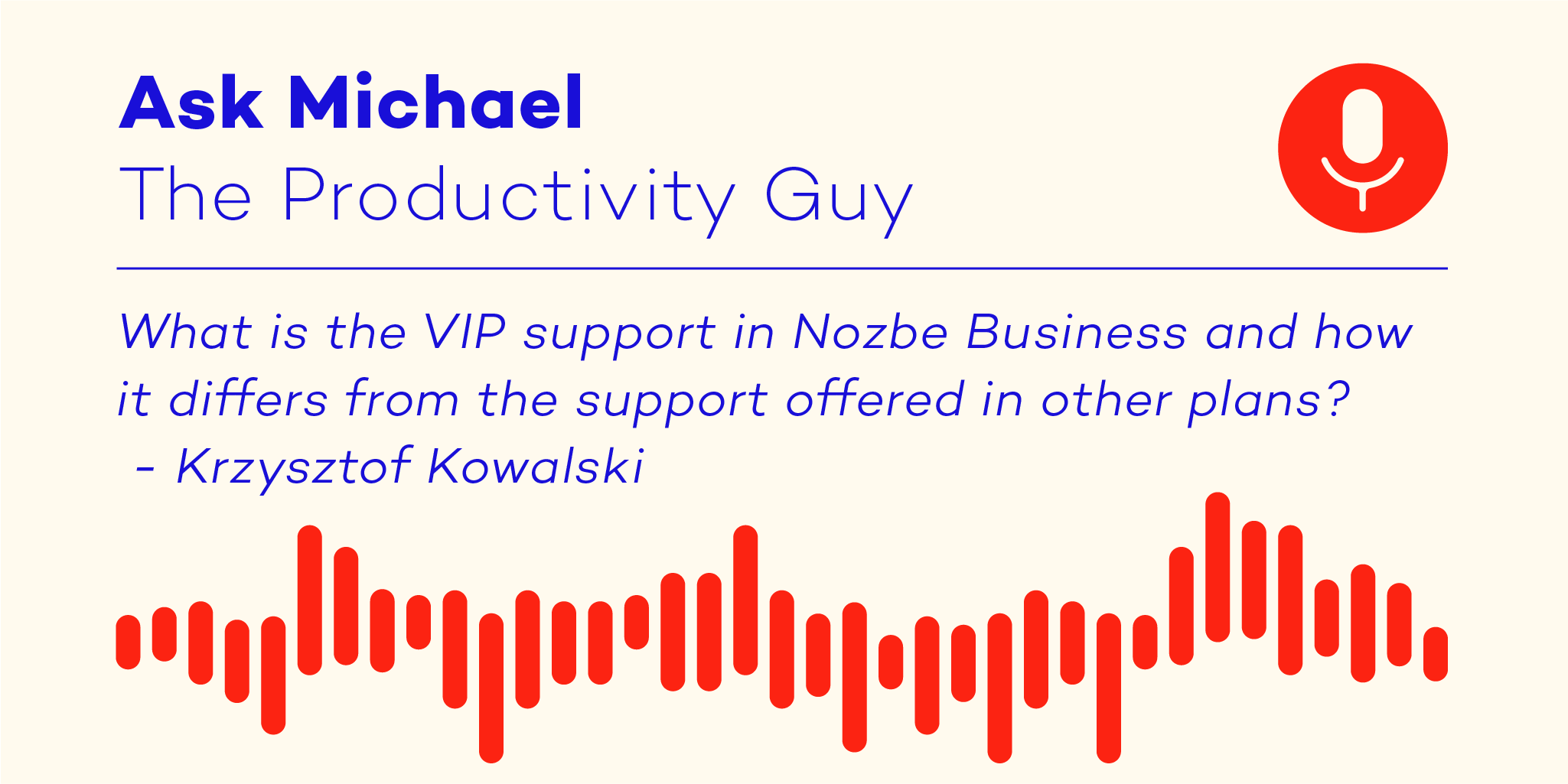 After the introduction of our new pricing, we received some questions about VIP support for our popular Business plan. Now you'll know better what to expect!
After 11 years, we completely understand that individuals and teams have different needs. That's why the Business plan offers not only more user slots in a team (up to unlimited slots, in fact), but also priority support of dedicated and one-on-one contact for help and guidance at any time.
If you have any questions about Small Business or Business accounts, please contact our Support Team. But before that, let's allow Michael to explain all the details :) Watch the episode:
➡ How has your experience been with VIP support? Leave a comment below!
Related resources:
🔔 Please subscribe to our YouTube channel or podcast feed to be notified of new episodes.
---
"Ask Michael - The Productivity Guy" is a weekly series of short videos with Michael. We gather dozens of questions from users, then we choose the best of them. Now Michael is answering them every Monday.