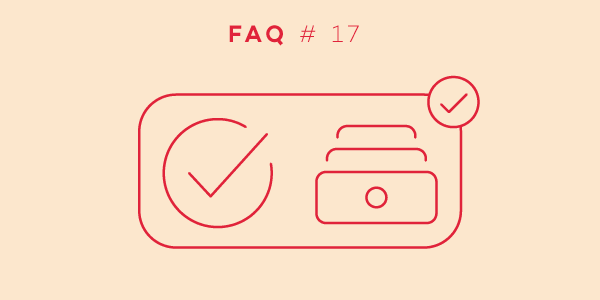 Welcome back to our FAQ series in which we answer popular questions that our users ask us in their emails. This time, we want to talk about archiving.
Let's start by explaining why we need archiving. To archive is to remove data without permanently deleting it. The purpose is to hide data that you no longer require so that it won't waste space or clutter the interface. Although this data is hidden, you can still access it if necessary.
Archiving
How does one archive something? Can we archive tasks and projects? How about a template?
Completed tasks and projects are archived items! It is not possible to archive a template, as you can't complete it.
When you click on a task to complete it, it will be grayed-out and fall to the bottom of your active task list.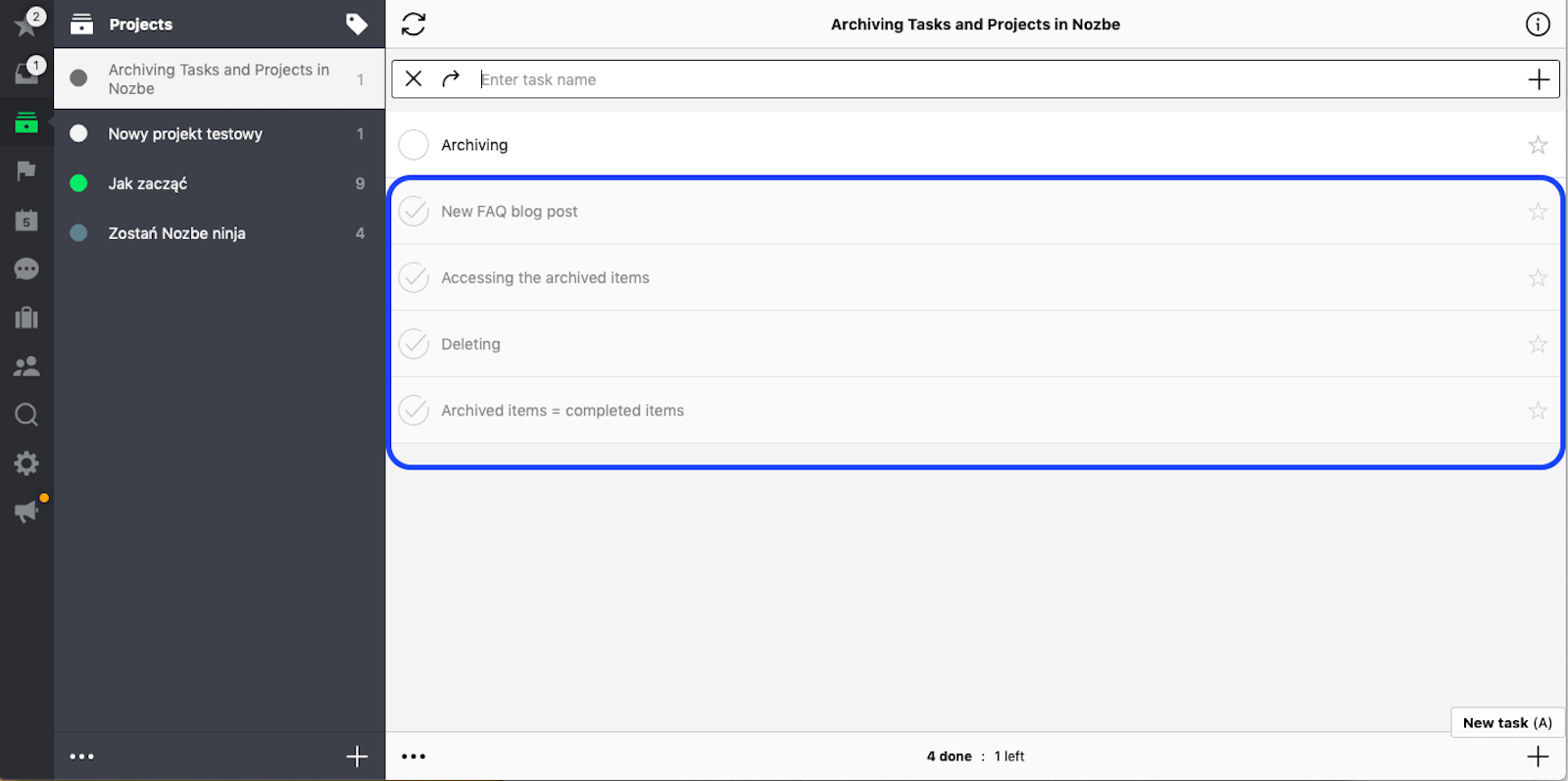 Some of you are not sure what to do with these grayed-out tasks and have asked us:
Once I complete an action and tick the circle to the left, it grays out but stays in the current view. How do you hide completed tasks?
In Nozbe, you don't need to archive your tasks manually.
After you complete a task, it will disappear from the task list the next day, so it isn't necessary to remove it if you don't want to see it anymore. It will automatically be archived at midnight on the day of completion.
It works similarly for projects, although completed projects are not grayed-out for a period of time. Instead, they are archived immediately after you click on the "Complete project" button in the infobar ("i" icon in the upper right corner).
If you have recurring tasks, remember that every instance is archived separately, and only when a task is completed and archived will Nozbe generate a new task based on the recurrence pattern.
What if I don't want my tasks to be archived?
For clarification, if you don't want your tasks or projects to be archived, you would need to manually delete them (you can do this in the task details column or project infobar).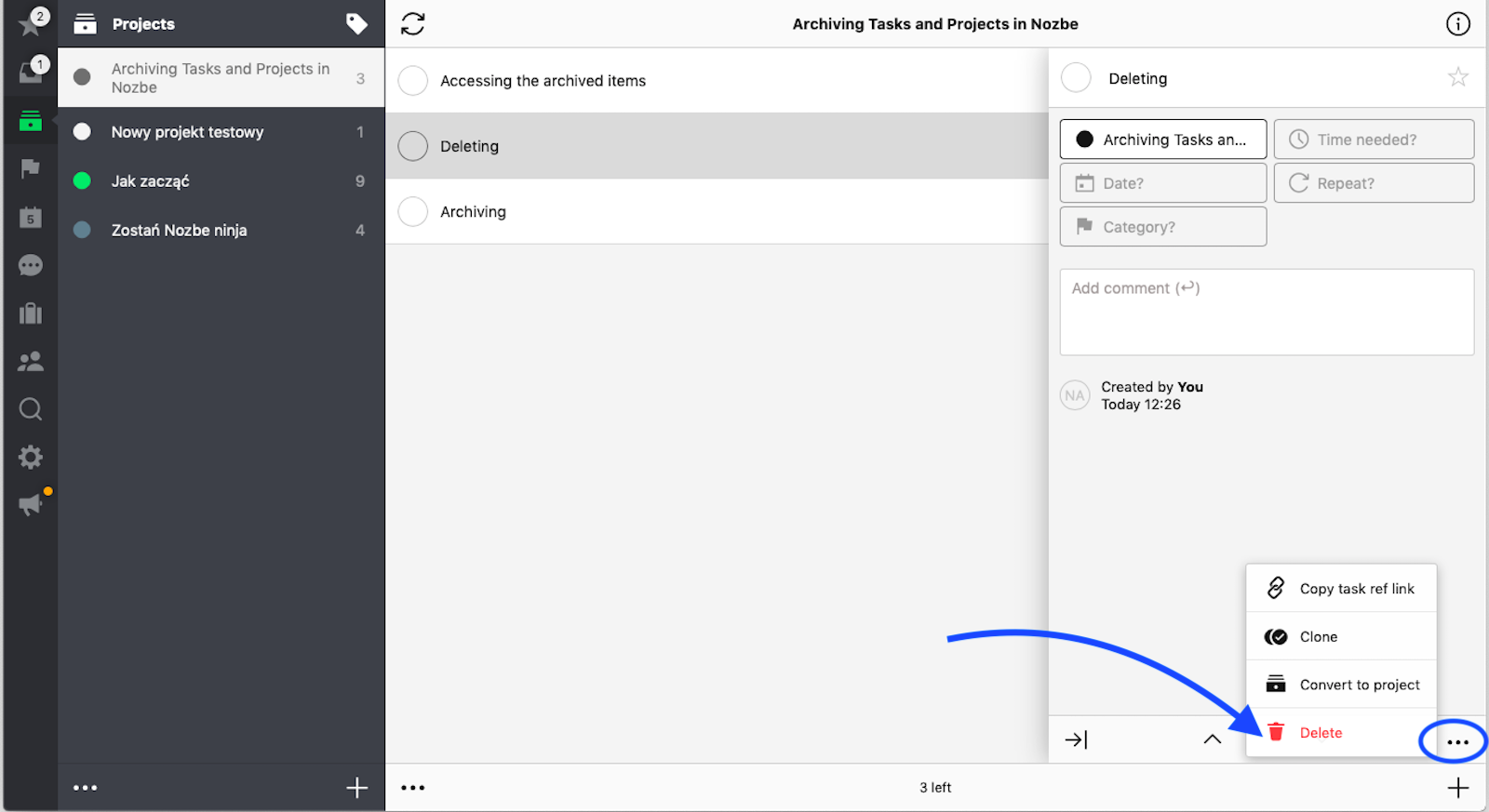 However, please note that because tasks and projects that are permanently removed are not archived, we can only help you restore them within 30 days from the date you deleted them.
Accessing and searching archived items
I completed a project and now I can't seem to be able to find it. How can I access archived items?
You can easily access all your archived tasks and projects. Just click on the "Show completed" button at the bottom of your active task and projects lists. They will be listed in chronological order, from newest to oldest.
Another option to view archived tasks is to go to the "You+Team" section, choose "You" -> infobar ("i") -> "Show Completed" (available in trial and paid accounts). Through this method, you will be able to view all of your completed tasks from different projects, sorted chronologically.
If you are wondering if you can use the Search function to look for a specific task that you've completed, the answer is yes.
You can read more about the Nozbe Search function in the Part 9 of our FAQ series
Restoring archived tasks and projects
How does one restore something out of the archives?
If you have completed a task or project but now want to restore it, you must first use one of the above-mentioned methods to find it. Then, click on this item and on the "Restore task"/"Restore project" button.
For how many years do you keep the data in the archive?
All completed tasks and projects are stored, and you will always be able to access them for as long as your account is active.
We do not remove any of your data unless you decide to delete your account. In this case, all of your content will be put into a 30-day quarantine. After this 30-day period, your content will be completely removed.
Please also note that you can export all of your data, including completed tasks.
To export it, go to "Settings" -> "Account" -> "Back up your data."
Have any further questions?
Visit our help page for more information or contact our Nozbe Customer Support. We will be happy to help.