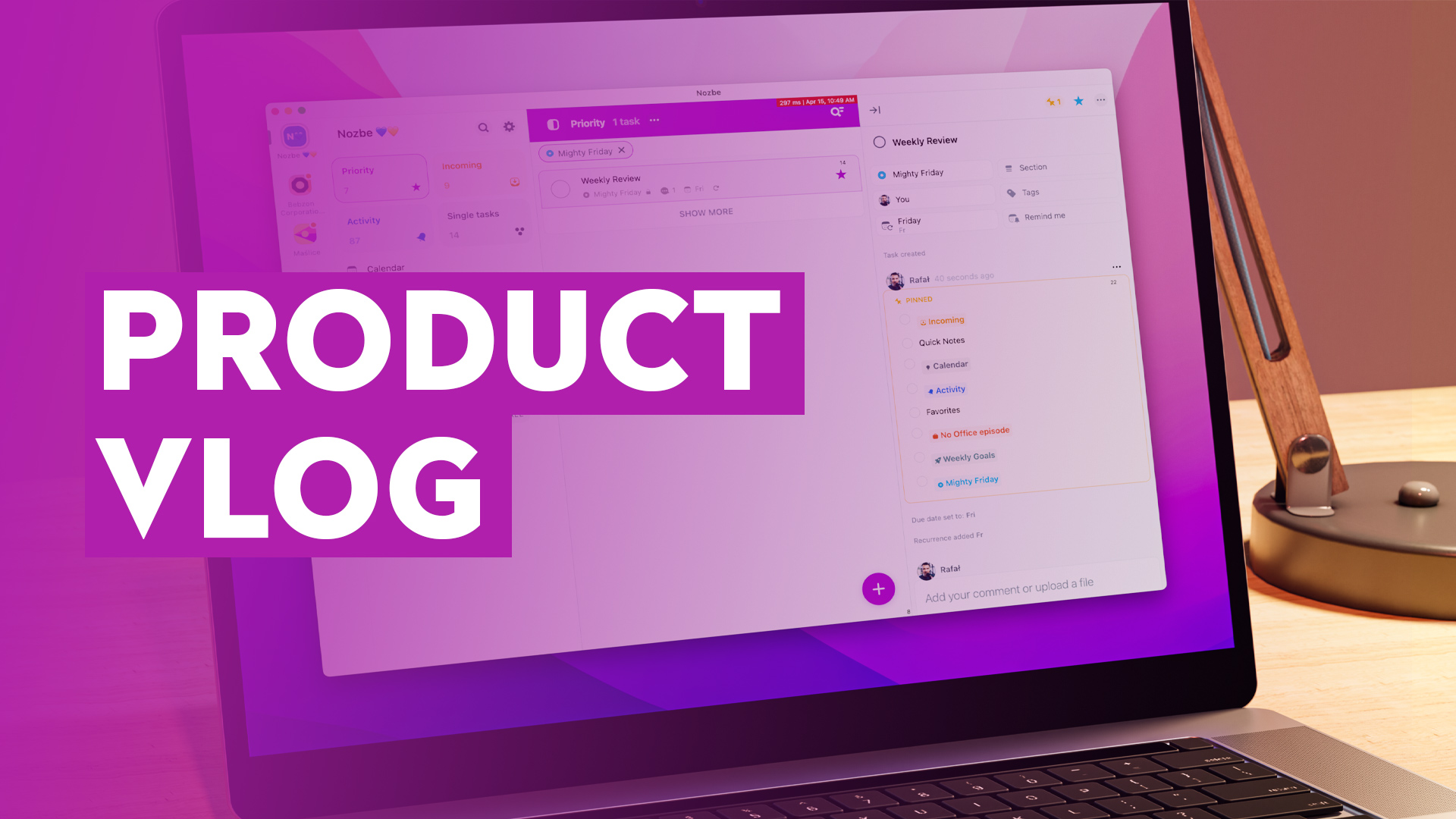 See exactly how the new features in Nozbe work: project templates, calendar view, advanced recurring options and export to CVS. We will also show you how to use the Activity view, filters and how to do your weekly review in our app.
In this episode of our product vlog, Michael, CEO of Nozbe, and Rafal, our product manager, will show you, step-by-step, how to use Nozbe for the simple Weekly Review. They will also explain the new features in the app
Watch the Nozbe vlog - the latest functions!
Watch this vlog episode and you will know how to use:
Nozbe calendar view
Project templates
Filters
Activity view
Dense view
Bonus: how to create a simple Weekly Review checklist in Nozbe
How to collaborate with a team? In Nozbe!
Don't forget that Nozbe can be a great to-do app for single users who want to get better organized. But Nozbe is also designed as a best project management tool for companies and collaboration platform for teams who strive to get their projects done faster. Communication in Nozbe is contextual - it takes place in specific tasks that belong to specific projects.
Check out both facets of our productivity software!