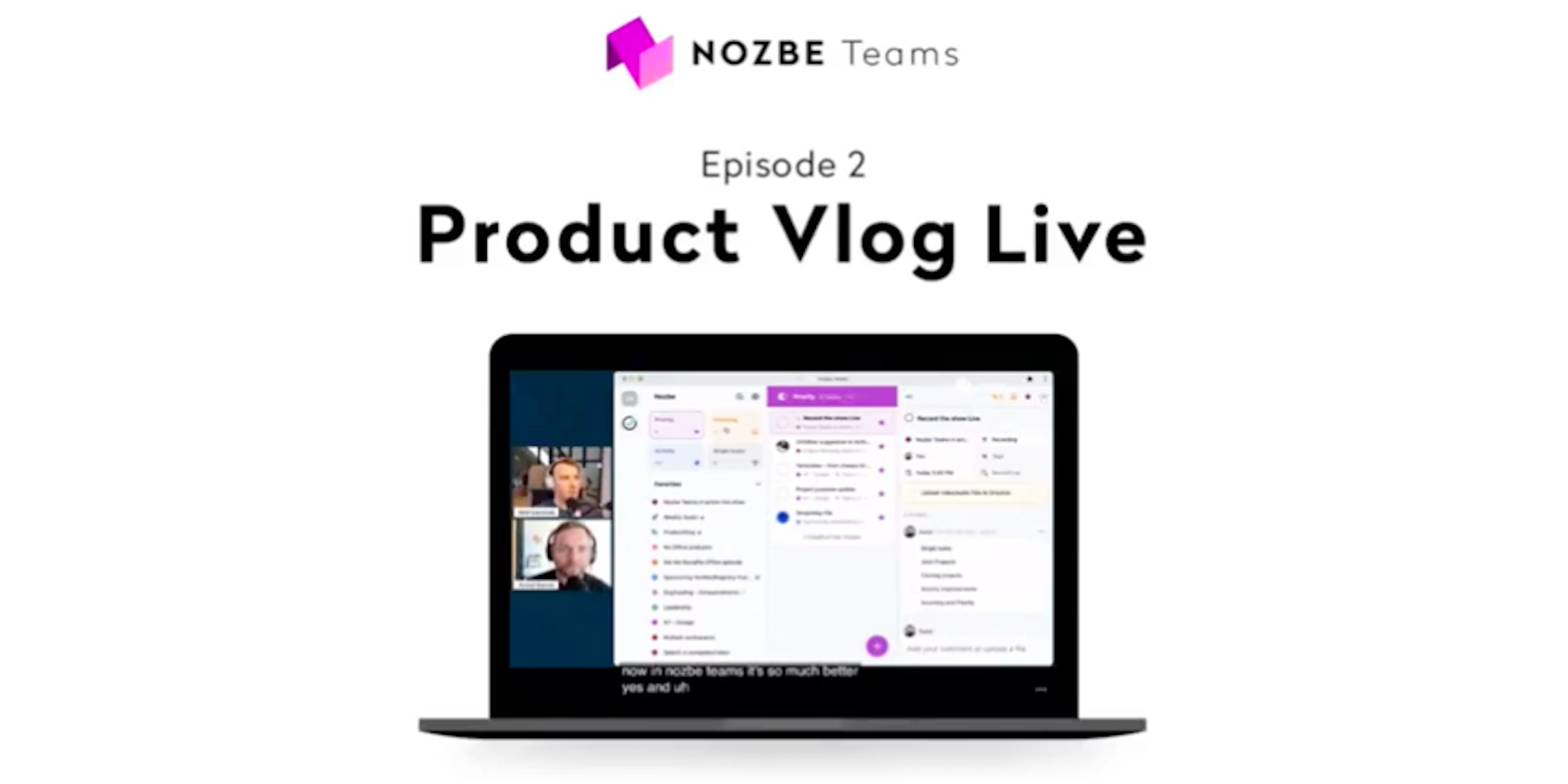 The Nozbe app gets more and more powerful tool for entrepreneurs and teams. We keep adding functions that let you reduce the time you spend on work management and do more actual work that will push your projects forward.
Watch Nozbe Product Vlog & see what new features will make you even more productive
🔥🔥 These are the features we discuss in the video:
🛠 API - something for productivity geeks and programmers
If code is something that doesn't freak you out, you can now generate your API token and gain access to a limited part of our software. This way developers can help us extend the functionality of Nozbe or build integrations with the tools they use.
+ Plus button multiplied - easily add project sections and files
Apart from the regular plus button for adding tasks we have now more options for quickly adding stuff to your project management structure. New buttons let you create new project section or add a task with a file in the blink of an eye. To see the extra options, just hover on the plus button in the web app or long press it in your mobile app.
📌 Pin comments - to emphasize what's crucial
If you want to draw your teammates' attention to the most important comments or easily find what matters to you in a task, pin comments with the key info and have it super-visible in the comments thread.
🔗 Links to tasks - to have the reference materials at hand
Every task in Nozbe has its own link - you can use it whenever you need to refer to one task in a comment of another task. This way you don't make your teammates (or yourself) search for extra information among projects and tasks. You just provide the link to a related task in a comment so that you can jump to it whenever you want.
🏃 Speaking of jumping…
Now, navigating in the app is so much simplified! With the "Jump to" function (empowered by extra search features) you can move from one task list/project to another and from any view to another in seconds thanks to autocomplete options.
🍒 The cherry on top - bulk edit
Whenever you need to clean up your tasks and projects (eg. while doing your weekle review), you can now do it even faster thanks to the bul edit mode. Simply go to the project menu by choosing the 3 dots icon at the top of the view and use the "Select tasks" option. This way you can mark several tasks and move them to another project, set them as priorities or delegate them to someone all at once.
The hosts
The show notes