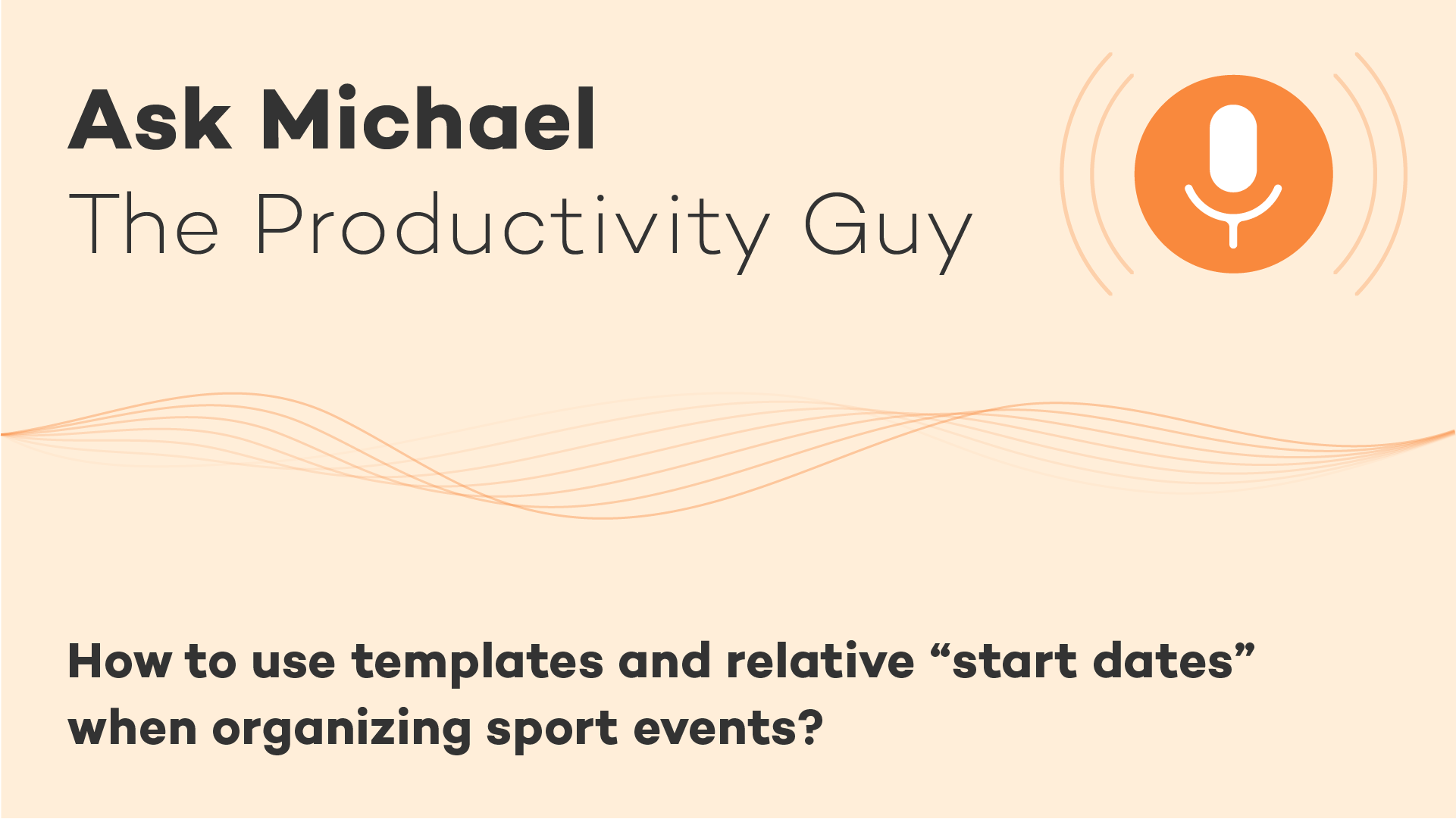 Do you already use project templates for repeating actions? Even if your answer is "yes," you might have overlooked this cool feature. You'll be surprised how it can simplify your work!
After the last "Ask Michael" episode about Evernote, Michael presents an example for how to use relative dates as "start dates" for tasks in project templates. It's a really nifty feature when you are planning or creating a recurring process for you or your team. Just set up the template, run it when it's time and… feel the power of automation! :)
Michael's example is about a sporting event, but you could use it for anything – if your plan has any milestones or tasks with a specific due date, you really should check it out.
Watch now to learn how to make best use of templates:
Don't hesitate to leave a comment below with your feedback and your questions. We're curious to know how you find the show :)
Please subscribe to our YouTube channel or podcast feed to be notified about new episodes.
Related resources:
"Ask Michael - the Productivity Guy" is a weekly series of short videos with Michael. We gathered dozens of questions from users, then we chose the best of them. Now Michael is answering them every Monday.