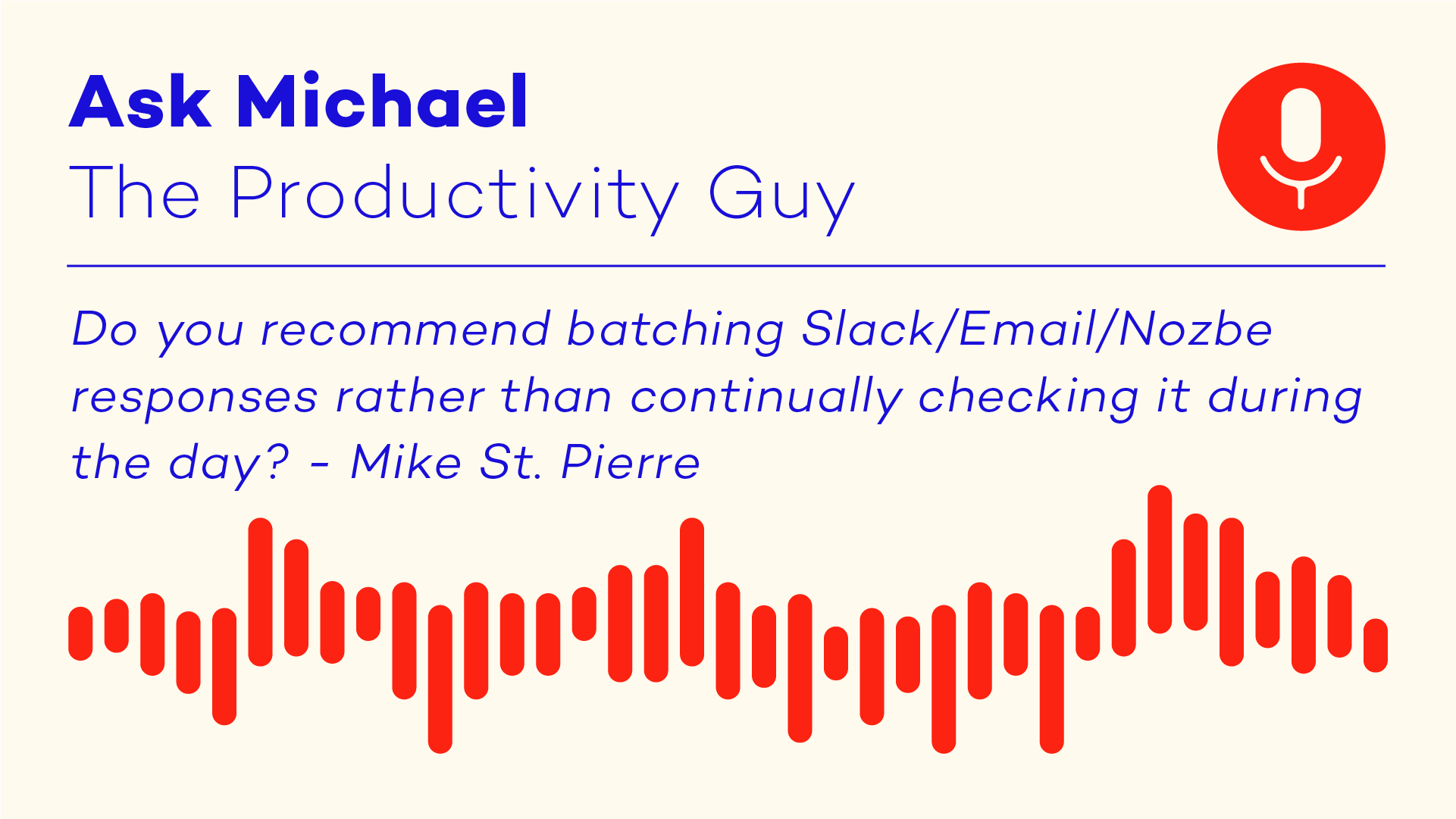 Batching in productivity means grouping similar tasks and getting them done at a certain time, one after another. Why is that better than doing them separately? Michael has the answer!
Mike St. Pierre, one of our Ambassadors, has asked a question about grouping responses from Slack, e-mail, and Nozbe. In fact, the same answer applies to all channels, like social media, chatting apps, or even phone calls.
Michael is a strong believer in batching. It's easier to focus on a similar activity for a longer period of time. Furthermore, it builds a habit of remaining in a "deep work" state, allowing you to work on more complicated tasks.
If responding to messages and calls isn't a core part of your job, consider feedback as another level of communication. Communication is a key aspect of work, but it is not always the most relevant priority. Batching helps you keep the right balance between communication and real work.
Watch now to learn more!
➡ How do you manage your communication time? Let us know in a comment!
Related resources:
🔔 Please subscribe to our YouTube channel or podcast feed to be notified of new episodes.
---
"Ask Michael - The Productivity Guy" is a weekly series of short videos with Michael. We gather dozens of questions from users, then we choose the best of them. Now Michael is answering them every Monday.