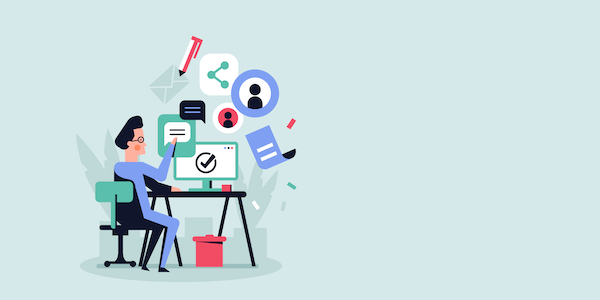 If you are about to start using Nozbe not only as your personal project management tool but also as a team collaboration booster, read on.
Here, we have a list of articles that you might want to check out before getting started.
Why Your Team Isn't Getting Things Done (And How to Change It)
…by Aljaz Fajmut the founder of RankTrackr and Nightwatch
There is always a reason why things don't get done. If you've noticed that your team is constantly missing deadlines and that output is down at the moment, it's time to address the root of the problems before working on solutions.
Asynchronous communication: a top productivity booster
At Nozbe, we believe that the NoOffice style and asynchronous communication are keys to team productivity. While we have explained the first feature a couple of times already, the latter might still need some clarification :) Here it goes.
How to effectively work with your team in Nozbe
Thousands of teams from all around the world share millions of projects in Nozbe and stay on top of things. Working together on shared projects will help you get more done in less time! See yourself.
How to invite people to your projects in Nozbe and collaborate with your teammates
Take a look at Nozbe Help page to learn the basic approach to project sharing
How to communicate through tasks in Nozbe
We also recommend reading our tips regarding the "task ping-pong" in Nozbe.
How I work with my assistant, using Nozbe, Gmail and Dropbox
This might be helpful to anyone thinking about working with an assistant or searching for ways to improve their collaboration. Here's a sneak peek of how Michael, Nozbe CEO, works with his assistant.
How we work with translators in Nozbe
We have separate projects for the translation of every language we support. Apart from the person who manages all the translation procedures, there are three more people in each of these projects. See how they collaborate.
How to boost your team productivity using kanban
…a step-by-step guide from Robby Miles, Nozbe ambassador, productivity expert and a fantastic teacher.