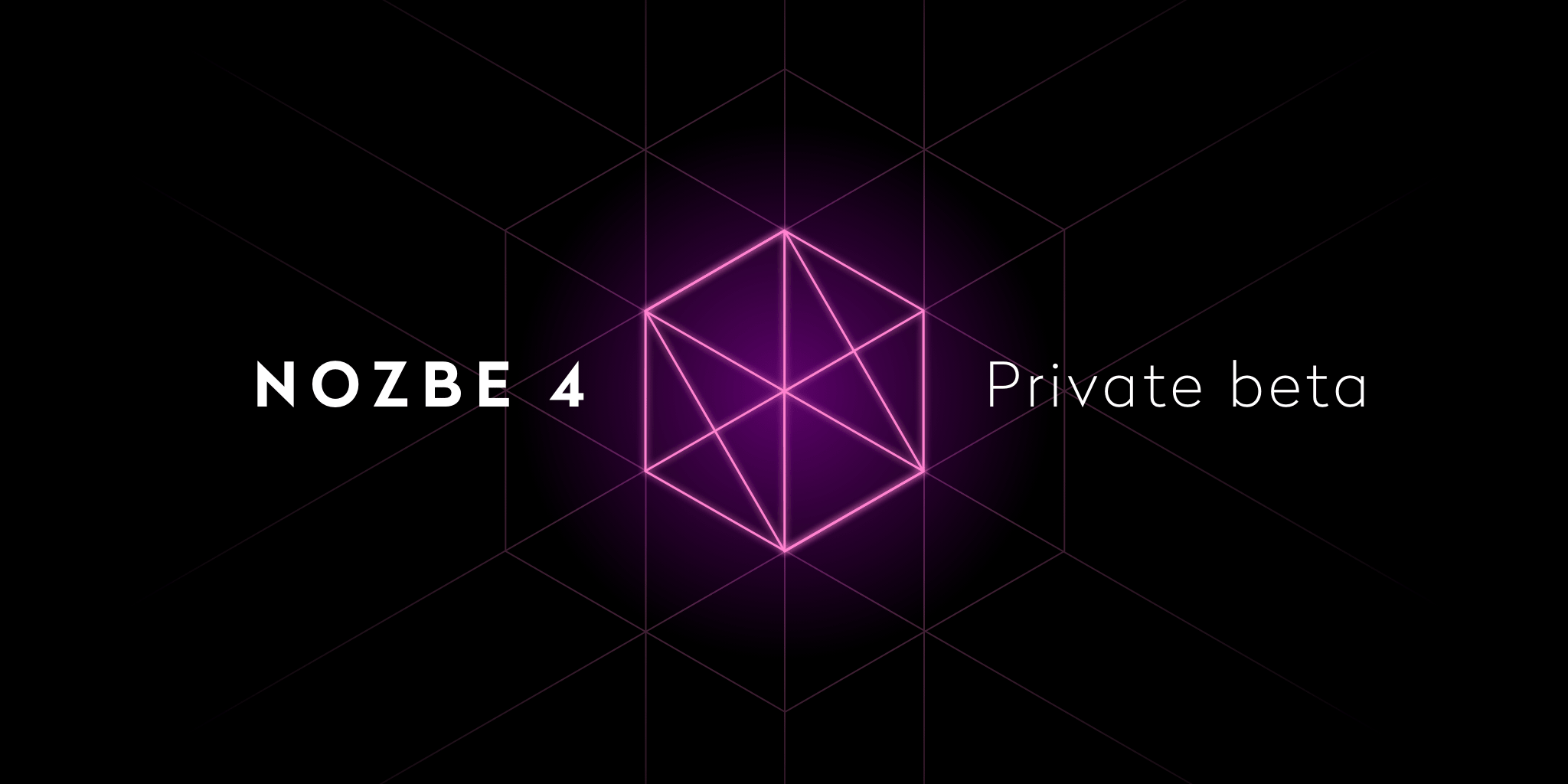 Today is 04/04, so we're launching the preview of Nozbe 4 (Nozbe Teams), our new take on team productivity. It is a tool that will help small teams do great things.
After more than three years of work and a few months of internal testing, we'd like to invite some teams to be the first to test our brand new Nozbe 4 (Nozbe Teams) system. If you're curious about what the future holds for Nozbe, read on:
Why design a completely new app after 12 years?
Nozbe was launched more than 12 years ago in February of 2007 as a web app written for a desktop computer by yours truly. Nozbe resonated with people, and it quickly became popular. Initially, Nozbe was run by a single guy and was just a system inspired by Getting Things Done® for a single purpose.
Later, as both my team and the Nozbe user base grew, we introduced shared projects, mobile apps, and desktop apps. Nozbe was consistently advancing. Now, we've grown our user base to more than half a million users!
Now, not only do we have busy professionals using Nozbe, but we also have teams and companies from across many different industries.
Suffice to say, we've learned a lot about productivity, and we felt we could contribute even more if we weren't limited by the original Nozbe idea. A few years back, we gave ourselves this challenge:
If we were to build Nozbe from scratch now – knowing what we know about personal and team productivity, about effective communication, and with having the latest technologies at our disposal – what would our new Nozbe look like?
So we set out to build a new Nozbe. Nozbe 4 (Nozbe Teams).
A collaboration and communication platform for small businesses and teams.
We built it from scratch, following Nozbe heritage, but not limiting ourselves to what the current Nozbe is. We built this tool for ourselves and for teams like us:
We are more than 20 people working on many things from graphic design to programming, answering customers' emails, and marketing, to name a few.
We completely ditched email for internal communication.
We try to spend most of our time in deep work and respect other people's focused time.
We like simple solutions and we enjoy watching our tasks progress from zero to done as fast as possible.
And we are sure other small teams would love to experience these benefits, too. :)
That's why we couldn't resist trying to design a tool to address the modern needs of small businesses and teams.
Don't get me wrong – Nozbe 3 is already a great platform for team productivity. But we felt we could make it even better.
With Nozbe 4 (Nozbe Teams), we aimed to:
improve the team productivity aspect of Nozbe,
try out completely new ideas and re-think our current ones, and
use the latest and greatest technologies.
Even still, we wanted to do so much more than that. Learn more about Nozbe 4 (Nozbe Teams) and how to try out the beta version.
When will Nozbe 4 (Nozbe Teams) launch?
Nozbe 4 (Nozbe Teams) will be launched in three phases:
"Private beta" – starting now for the next couple of months for the early adopters and the most modern teams.
"Open beta" – in a few months, as soon as we've worked out any early kinks and issues.
"Official launch" – early 2020.
Read more about the Nozbe 4 (Nozbe Teams) rollout and the big "why" behind the product.
What will happen to Nozbe 3?
Nozbe 3 is still our main product and will run "until the end of the internet." Nozbe 3 users will be able to keep using the system and will also have an option to check out Nozbe 4. We respect our users' workflows and don't want them to change the way they work with Nozbe, unless they want to.
Nozbe 3 is the stable productivity app.
Nozbe 4 is the future that we are preparing to introduce to you, but we know it'll take time until Nozbe 4 (Nozbe Teams) matures:
Initially, Nozbe 4 (Nozbe Teams) will only launch as a web app and an iOS and Android app, unlike Nozbe 3, which has support for all the major platforms, including desktop apps and Apple Watch.
At the moment, Nozbe 4 (Nozbe Teams) doesn't support any third-party integrations such as cloud storage or Google Calendar.
Nozbe 3 and 4 (Teams) are not compatible at all. There's still no migration tool from one to the other, so teams trying out Nozbe 4 (Nozbe Teams) will have to start there from scratch.
Nozbe 4 (Nozbe Teams) at this point is primarily focused on teams; support for single-person accounts will come later this year.
Nozbe 4 (Nozbe Teams) beta launches in English only. Support for other languages will come later.
Again, Nozbe 3 is the stable product. Nozbe 4 (Nozbe Teams) is the sneak peek of what's to come.
Read more about the differences between the platforms here.
Why introduce Nozbe 4 (Nozbe Teams) now, when Nozbe 3 works so well?
I believe the time to innovate is when everything is going smoothly, when the business is great.
Nozbe 3 is a product used and loved by more than half a million users from all over the world. It sells very well, and our small company is doing great.
Every time I talk to business owners using Nozbe, they tell me they "wouldn't be able to live without it"! Every. Time.
But that's the thing – when all is running well but I know we can do much better, it's time to innovate. We cannot settle and be complacent. We've got a good product already. But I know we can build an even better product, a product for the next decade of productivity, for the modern teams of today. Where we can let go of old ideas and introduce some new ones, like "open projects," a "smart inbox," better task delegation, comments and so much more.
Today, the Nozbe team and I wanted to show you where we're going and what the future holds.
I hope you'll join us for the ride.