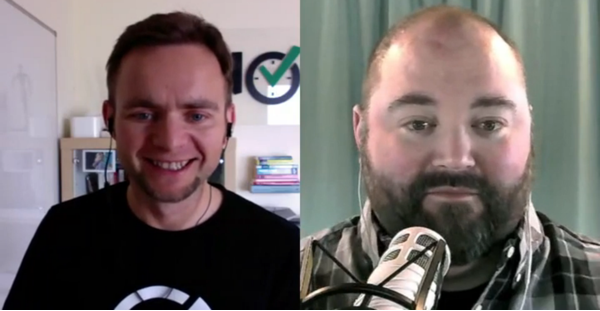 "I ultimately knew I wanted to have conversations with people" - Erik Fisher
After talking to Erik Fisher on his Beyond the To-Do List podcast, Michael (our CEO) thought it would be great to present the BTTDL host to the whole Nozbe community.
Here is the outcome: a great interview on productivity essentials and Erik's methods for planning and staying on top of things.
Spare less than 15 minutes of your time and learn:
How Erik started his productivity podcast
How curiosity of "how people do the awesome work that they do" became the key
What are Erik's conclusions after having listened to hundreds of stories told by his podcast guests. What the essentials of productivity seem to be?
Why practicing to say "no" (and then being able to back it up) is so important
Zooming your vision in and out - what does going beyond the to-do list really mean (you might want to check out a Nozbe.how template Erik's prepared for you)
Unplugging and stepping away from technology
How Erik plans and prepares his podcast to be able to go on the autopilot mode so often
What are top productivity tools Erik uses to stay on track check out a Nozbe.how template Erik's created
Watch now!
Extras
The "Beyond The To-do List" episodes mentioned throughout Michael's and Erik's conversation:
Erik's templates: